Plaster Casts Drawings at ICAA
The NYC UrbanSketchers Weekday group gathered at the Institute of Classical Architecture and Art (20 W44th St) to draw plaster casts that were stored by the Met Museum many years ago , and donated to the ICAA in 2004 who refurbished them and make them available to the public. They are beautifully displayed in a brightly lit room on the 6th Floor, and we had tables and chairs for the 4 hours we were there.
This is the head of an Equestrian Statue by Donatella, the original is in front of a church in Padua, Italy.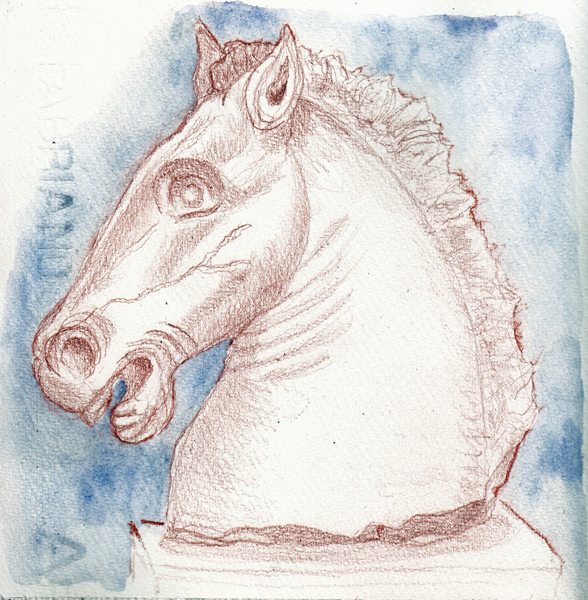 Tuesday was Valentines Day and sketching this putto (plural Putti) is a celebration of this Holiday.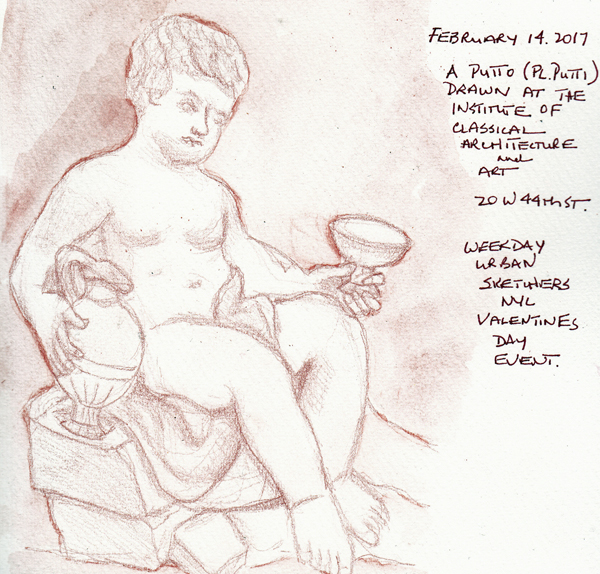 The cast drawings were made with a Caran d'Ache Mahogany Watercolor Pencil, but no water was added. The backgrounds were done with a watercolor brush and paint removed from the tip of the watercolor pencils with a water brush, and then used.