Art Wednesday February 15th
On Wednesdays I have Figure Drawing at Battery Park City in the afternoon and a Watercolor Comps Illustration class at FIT in the evening. I really enjoy both of these classes, and look forward to dinner at Brookfield Place between the events. Here are two figure drawings from last week - each were 20 minute poses. I used a soluble graphite pencil for both but only had time to add water with a waterbrush to the first one. I spent way too much time trying to draw his feet in the second pose.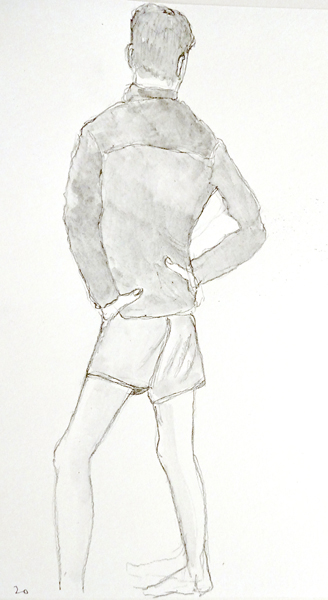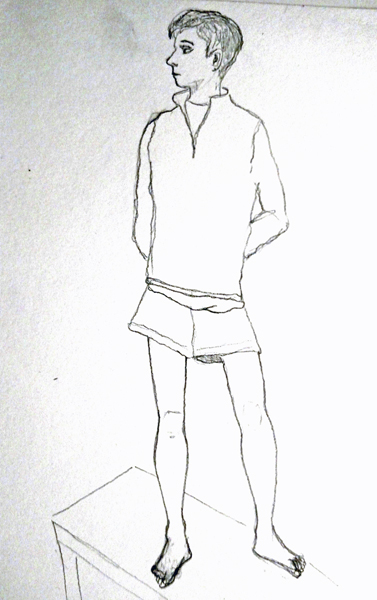 Our Illustration Instructor gave us two photos to work with as he makes sure that the entire class gets some instruction with watercolors. On the left is Sargent's preliminary watercolor painting of Madame X that we had to draw as homework and paint in class. On the right are fruits to be painted in class after Madame X.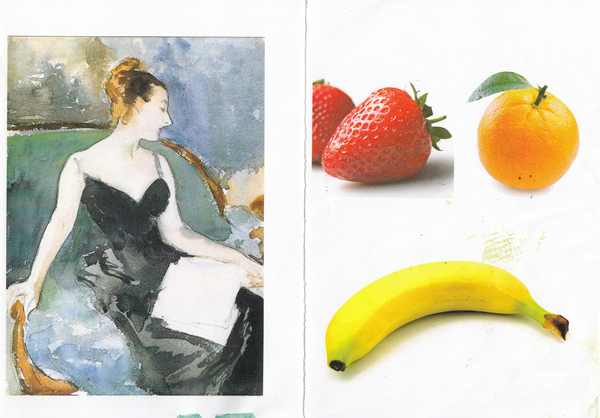 We had to paint Madame X with only Burnt Sienna and French Ultramarine Blue with a little Viridian Green for the couch.
And were expected to paint the fruit with combinations of colors, including the complementary colors for shading and shadows.