Art on Wednesday February 10
I am going to a Wednesday afternoon figure drawing session on Wednesday afternoons during February and March. I haven't done any figure drawing since October and sketched John on drawing paper (not watercolor paper) with a soluble graphite pencil and water. The shadows are due to scanning the slightly buckled paper.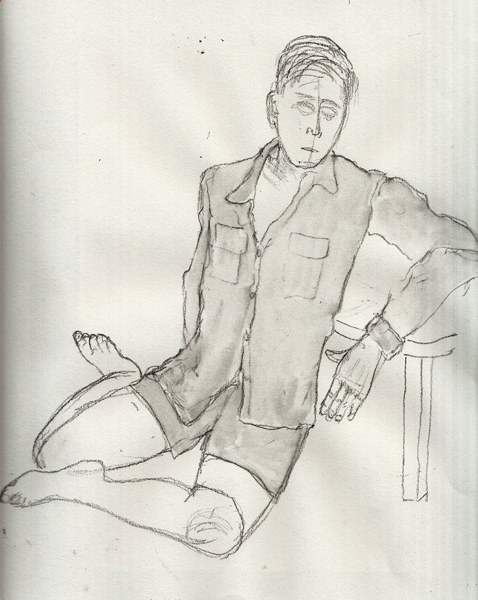 I then went directly to my evening Illustration Class at FIT (Watercolor Comps and Illustrations) and was delighted to learn that we had a model to start our series of classes. Our Professor demonstrated his method of watercolor painting and mixing colors on the paper.