Another Christmas Season Begins
I just spent the morning decorating our Christmas Tree, and had so many memories. I started sewing Christmas ornaments for family and friends in 1975 and made at least 20 per year from the same design. It is now possible to fill the 8 foot tree with just the ornaments I made. The exception is the large painted Santa Starfish ornament that is barely visible on the top of the tree in this photo. That was given to us by wonderful friends 45 years ago when we both lived in LaJolla CA near the ocean!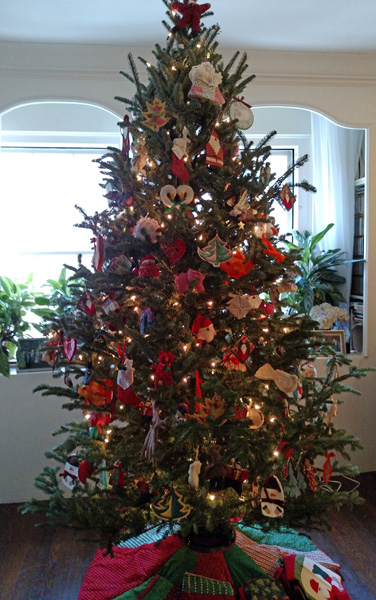 My grandson Callum loves the Goldfish I made in 2002, before any of our grandchildren were born. So this year I made 8, as the annual ornament that I give to each of them. I love that they will have a collection of their own by me when and if they have Christmas trees to decorate. The white dove on the lower right was made with fabric from my wedding dress - leftovers after I made lingerie bags for my daughter and two daughters-in-law for their weddings.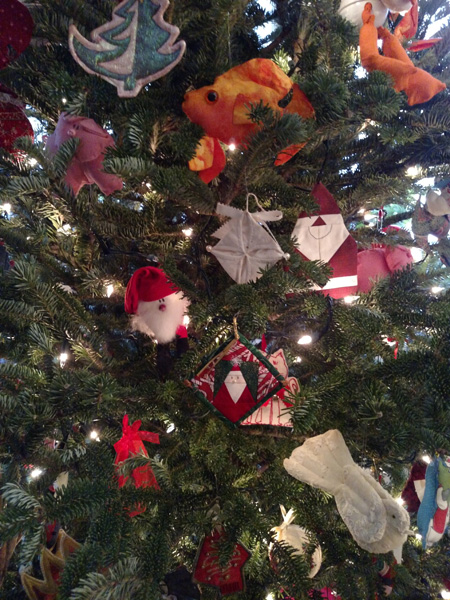 I made the goldfish from a pattern originally purchased from Magic Threads in Lincoln Nebraska. I had to reduce the size to be used as an ornament - the original pattern was meant to be decorative hanging fish. Six of our grandchildren will get their goldfish Saturday night when they come across town for a holiday sleepover. The other two will be here for Christmas this year and get to take theirs home.