Annual Christmas in NYC Day with Diane and Nancy
I was waiting to meet friends from DC at ABC Carpet, which is a winter wonderland each holiday season. Each year we look at the displays and get so many ideas for colors and decorating. I took the time while waiting for them to draw a few of the animals that were part of their displays.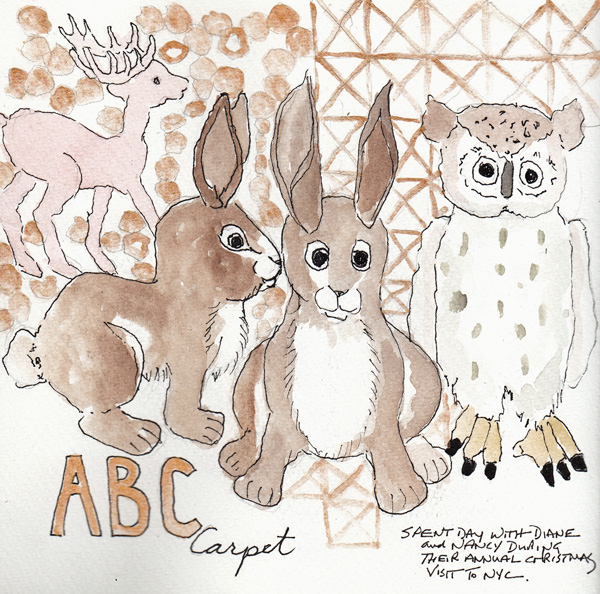 We did some shopping at Fishes Eddy and Flying Tiger, also on Broadway around Union Square, and then in the afternoon spent a few hours at the FIT Museum exhibits. Photography was not permitted in the Proust's Muse (Countess Greffulhe) exhibit, but these were elaborate clothes from another era and too hard to draw on the fly. A second exhibit, Black Fashion Designers just opened and was amazing - full of clothes I would love to wear now.
Proust's Muse will end on January 7th and Black Fashion Designers on May 16th.
This is a photo of many terrific designs, especially the white and black evening dress.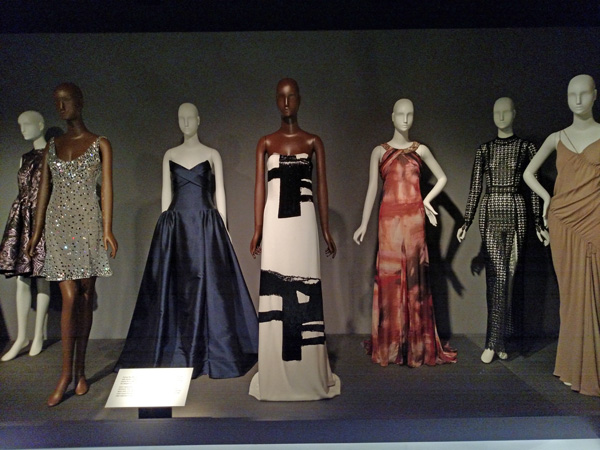 And this is my sketchbook page documenting 3 of my favorite designs.