Central Park Sketching and Art Meetup Group
I haven't been at the Monthly Meetup groups since summer and miss it. This Saturday my NYC Grandchildren weren't arriving for an overnight until 2:30, so I had time to join the group for 2 hours at the Time Warner Center to enjoy the Holiday Decorations and do some sketching.
The main Atrium, overlooking Columbus Circle, has beautiful hanging stars that change colors constantly. Here are two photos that I took.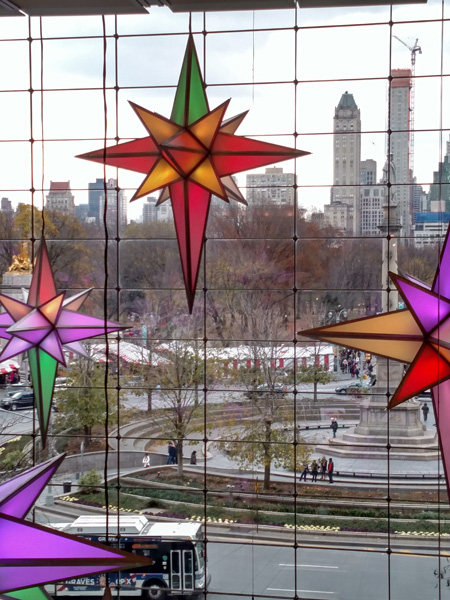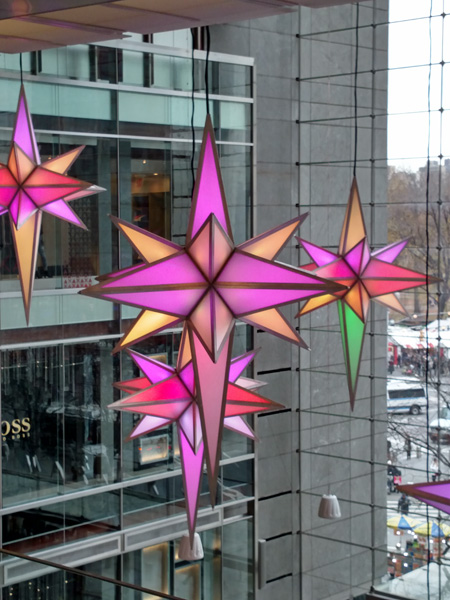 I decided to analyze their shapes and draw them, and then added the cityscape very loosely.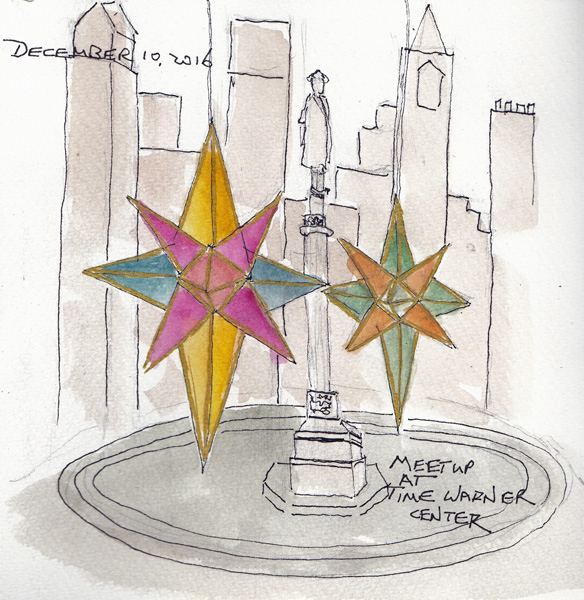 In the remaining session I sketched a window display from J. Crew Men just because I liked the Christmas tree in earmuffs, gloves, and slippers.