Experiments at Figure Al Fresco
I did some more experimentation at figure drawing this week at Battery Park City. Drawings 1-4 were done with a General Sketch and Wash pencil, with or without added watercolor paint. As I draw faster, I have more time to play, even during the shorter poses. Poses 1 and 2 were 5 minutes and 3 and 4 were 10 minutes.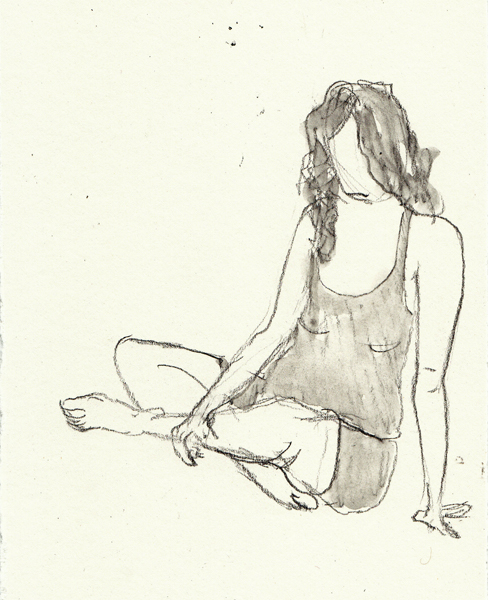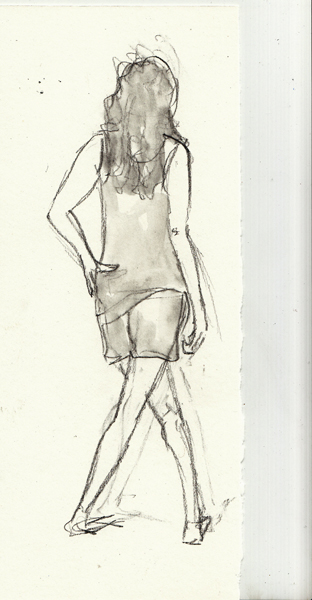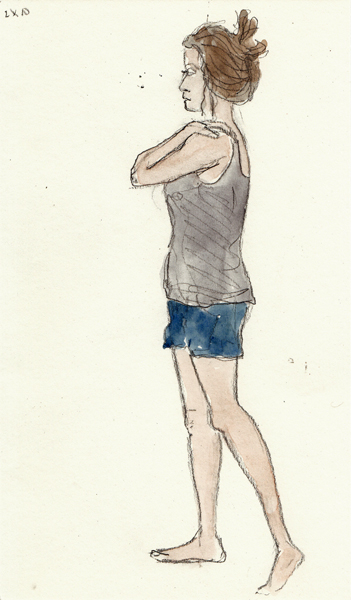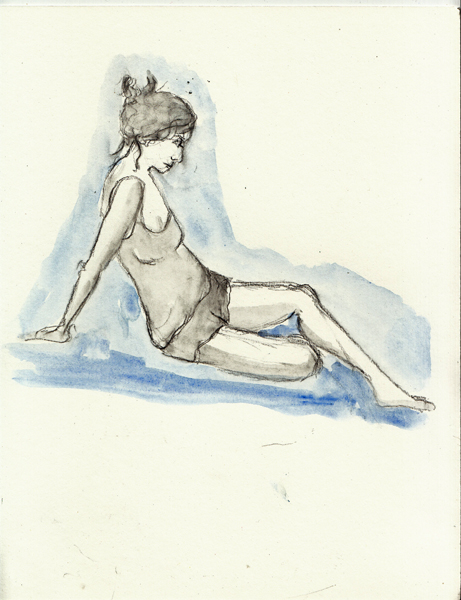 Poses 5 and 6 were drawn with an 8B graphite pencil, and then ink. The backgrounds were prepainted wet-in-wet watercolor paintings and then more watercolor was added near the end of the 10 minute pose.