Painting Class at FIT
I am taking a painting class at FIT this semester - using either oil or acrylic. After using acrylic for the first time last semester, I was happy to get more experience with it now. In my first week, I selected a still life from among 4 that our professor set up, sketched it on the 18 X 24" canvas, and then painted it in monochromatic colors. I used raw umber mixed with a little yellow ochre.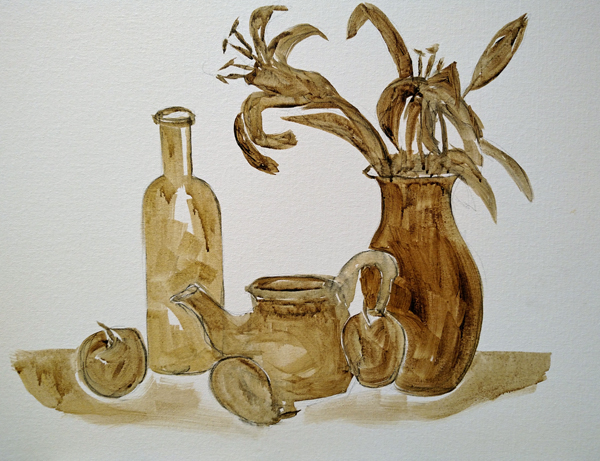 During the rest of the class, we added color over the underpainting.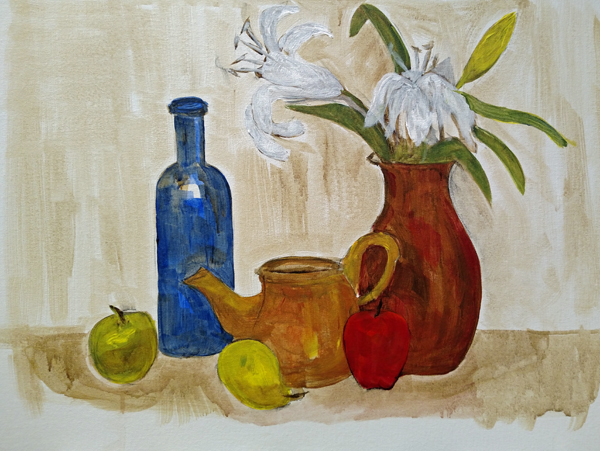 Last evening was week 2 on this painting, and I spent my time repainting the flower on the right, and then continued to add paint/color to the background. I still don't have a feel for acrylic paints, but hopefully I will end this semester with more skills.