Drawing and Painting on Wednesday and Thursday
I had two wonderful days with NYC art groups this week - summer is definitely special as we meet and draw outside. Fortunately our big heat wave ended and it is comfortable if you can stay out of the direct sun. On Wednesday morning I went down to the tip of Manhattan and as I was walking along Battery Place, couldn't resist this view of the Freedom Tower (One World Trade Center) as I looked north on Greenwich St. It is a beautiful tower that dwarfs the surrounding buildings.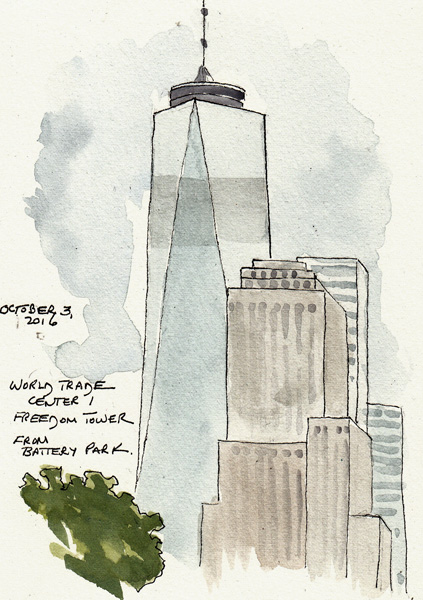 In the afternoon, John was again our model. This is my final drawing of him - done in 10 minutes during a 20 minute pose. I got bored and then sketched a visiting Peruvian artist/architect, Joel Guevara, as he was drawing John too.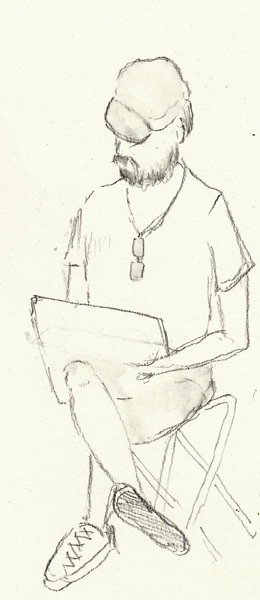 The NYC Weekday Urban Sketchers met in Bryant Park on Thursday. The Park is behind the New York Public Library between 40th and 42nd Streets and 5th and 6th Avenues. On Thursdays the Park sponsors "Broadway in Bryant Park" and as we were sketching we listened to Broadway actors from "American in Paris" and "Beautiful" sing songs from their shows. This is a very popular program and here are a few photos I took of the crowd on the lawn.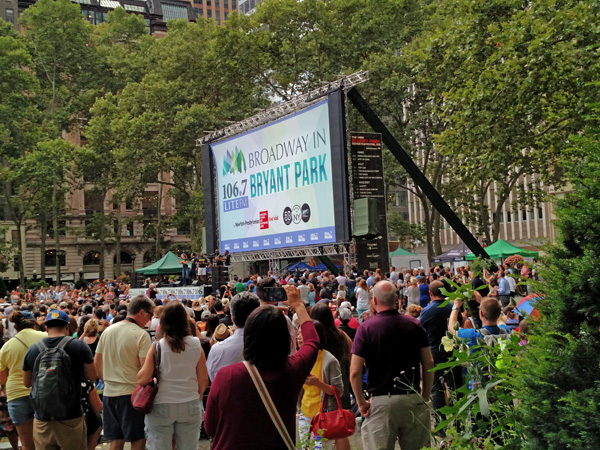 I like sketching buildings and pieces of buildings while trying to better understand perspective. I sketched the very top of the building on W.40th St that you can see in the above photo.
Next week my 8 year old grand daughter from DC will be here with us, and I can't even imagine how many places we will be in the City.