Last Camp Letters Mail Art
Last week I used the daily camp photos to determine the subject of my Axel drawings on the envelopes of my letters. My two grandsons seemed to be photographed most frequently with a football, and my grand daughter, a passionate soccer player throughout the year, was photographed playing a soccer game. These are the drawings I created. I'm enjoying figuring out how to draw Axel in many different poses - which is something good for my practice of drawing from my imagination.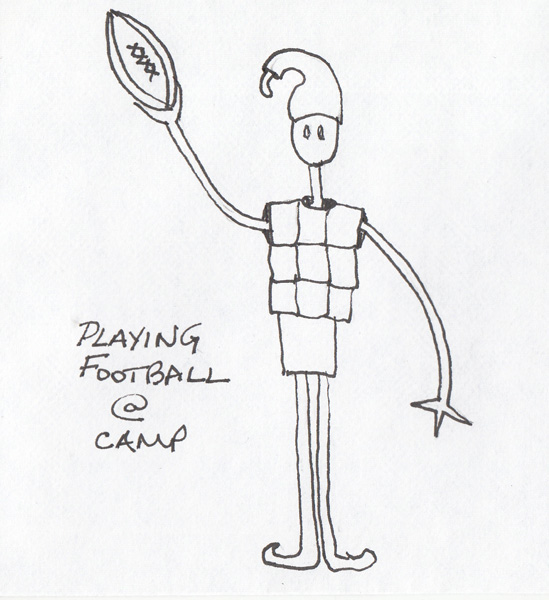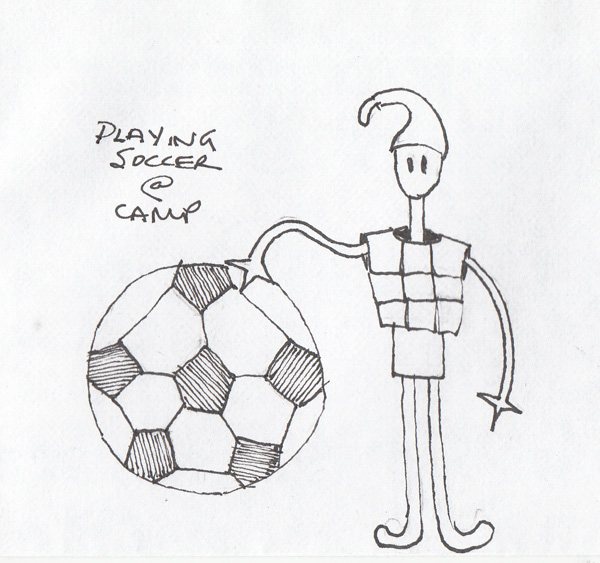 I'm writing my last letter to the 3 of them before they return to NYC. This week, the drawing is the same on each envelope - Axel asking them how many days until they come home.

This is the left half of each envelope - and 3 original drawings. I hope they enjoyed their summer sleep-away camp enormously! I for one can't wait until they return.