Annabelle's "Camp" Week in NYC
Our Grand daughter is visiting us for a week from DC, and she has time alone with us and liberal doses of her cousins who live in the City.
We took a trip to Roosevelt Island (which is in the middle of the East River) on Monday to show my husband and grand daughter the Tram to the island and the FDR Memorial. We stopped for what seemed like only 5 minutes to sketch a building on the Manhattan skyline while walking on the Memorial grounds, then had lunch, and took the tram back. Annabelle loved the tram as much as I do. I chose to sketch this portion of the skyline to capture the new mega skyscraper which is near the Citicorps building (slanted roof).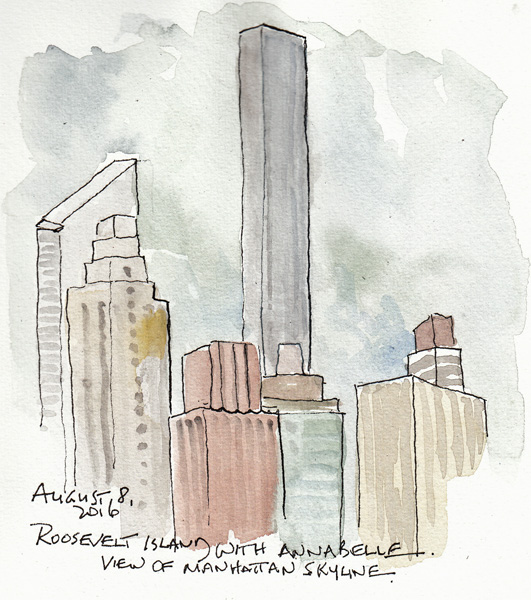 On Tuesday Annabelle's cousin, one of our grandsons, joined us for the day in Battery Park and Battery Park City. Zach requested a ride on the SeaGlass Carousel and while they each had two rides, I finally sketched a few of the iridescent fish that you sit in. This is the Carousel, inside a nautilus shell.
Here is Annabelle sitting inside a fish.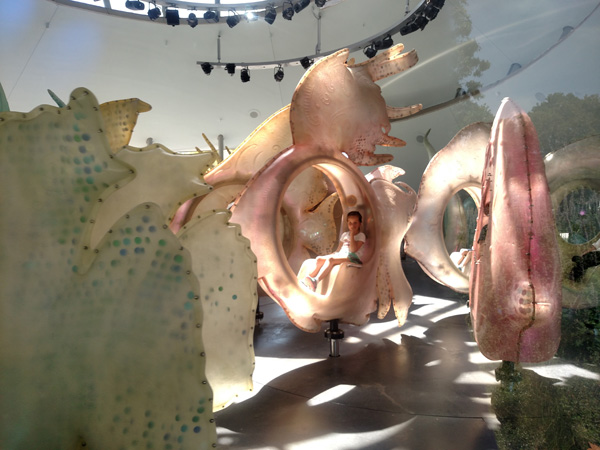 Here are two sketchbook pages.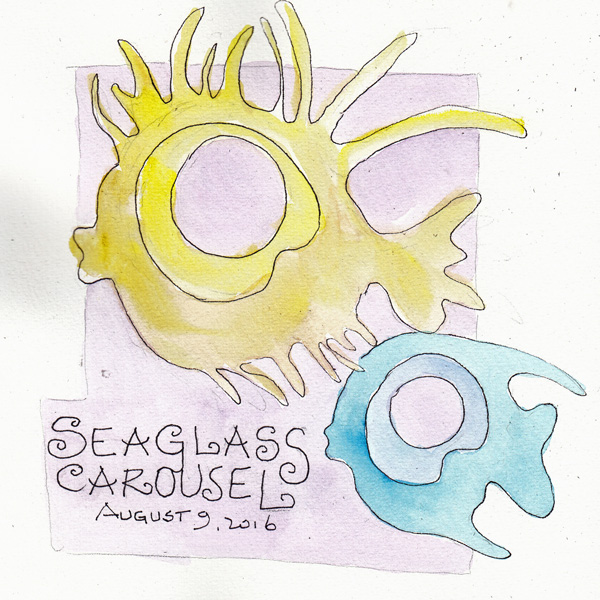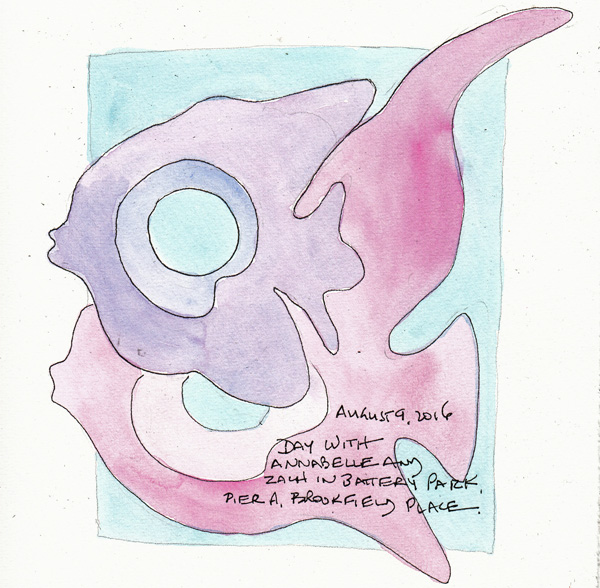 Today Annabelle and I will go to Broadway to see the musical Cats which just reopened after a 15 year hiatus. We saw it in the Summer of 1983 with our children and when Annabelle's Father was 10 years old.