Beach Vacation - Post 3
We are almost at the end of our beach vacation with our friends, but will return with our family later this month. And I continue to collect shells on our beach walks, and also sketched a beach scene and our bedroom for a little variety.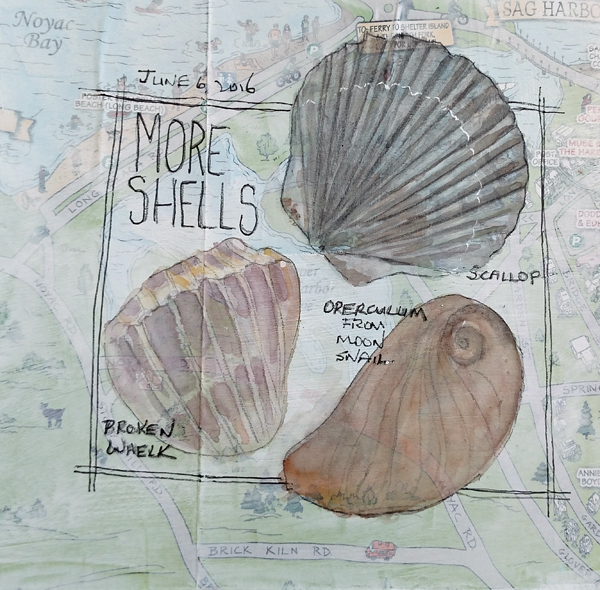 The item on the bottom right is an operculum, which moon snails use as a latch door over the opening in the shell. The are almost translucent and have a beautiful structure.
I challenged myself to draw/paint a broken moon snail, but the internal structure is hard to paint to show the depth.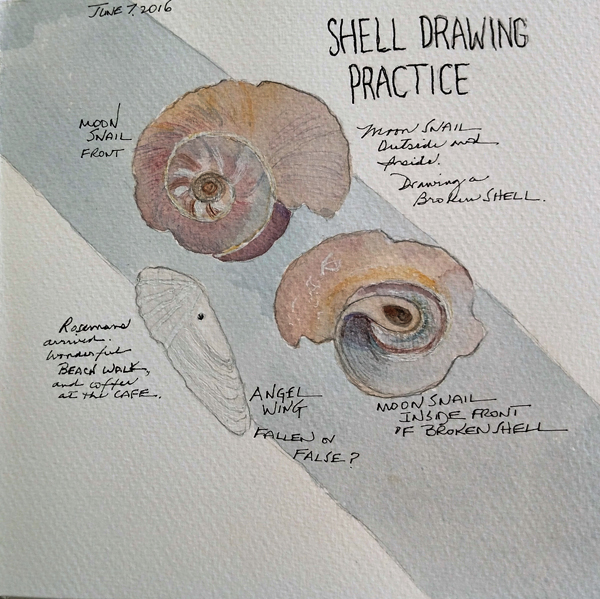 This was the view from the deck at the Café where we have coffee after our beach walk.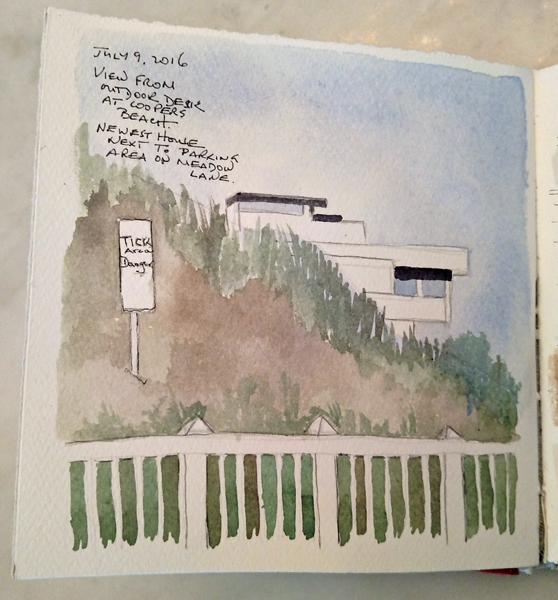 And after our beach walk, and during the heavy rain and wind, I sketched the bedroom we stay in at the beach. It is primarily a happy memory page for me and a perspective challenge.