Portraits, a Hybrid Flower, and Cafe Customers
I have a variety of sketchbook pages from recent days. This month I quickly sketched my husband's portrait when we were out for coffee. I do this periodically and he doesn't think any of them look like him. Here he is in his Mets baseball cap.
This week I met a virtual friend from Sketchbook Skool in person when Andrea Rubenstein joined our Weekday NYC Urban Sketchers Group at an air conditioned atrium in Midtown Manhattan. Several members sketched Winston Churchill from an exhibit at Chartwell Book Store. I tried to sketch Andrea as we talked.
Earlier in July I sketched a beautiful pink hibiscus flower, and then painted it while our group was talking to Andrea. Without thinking, I mistakenly added the stamen from day lilies - and unintentionally made it a rare hybrid!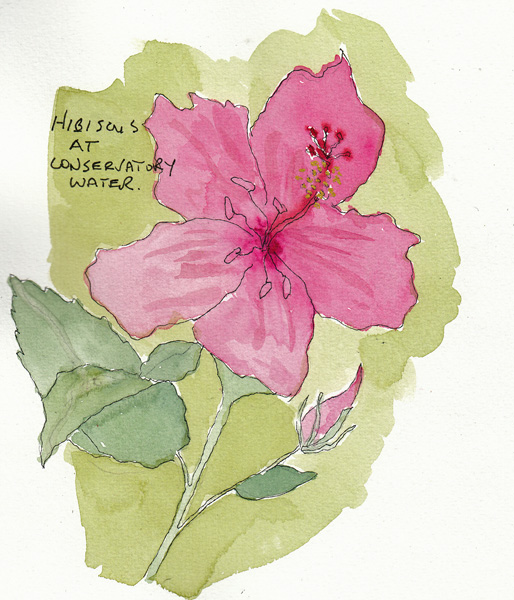 This morning the Central Park Drawing and Art Meet Up group met at the Conservatory Water and I sketched several people sitting at the Café.