Beach Vacation - 2nd post
We are at the beach on our 8th annual vacation with dear friends. I pick up shells on our morning beach walk, but rarely see any that I haven't found and sketched previously over the years. But that makes these trips more memorable!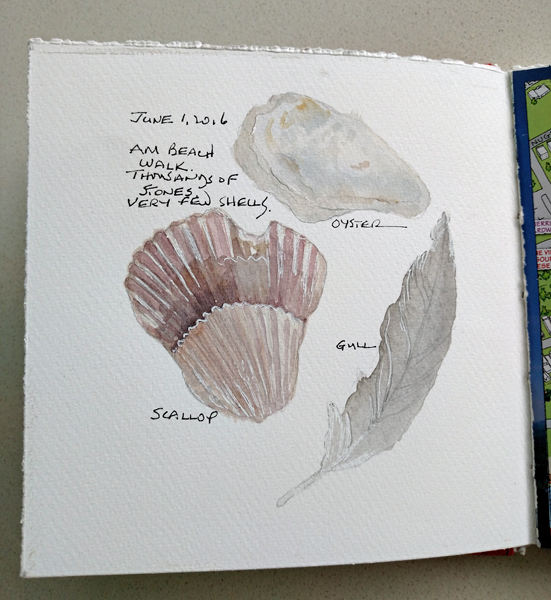 I made a new case for my sunglasses using strip-piecing and old scraps from my fabric stash. The analogous hot colors make me smile!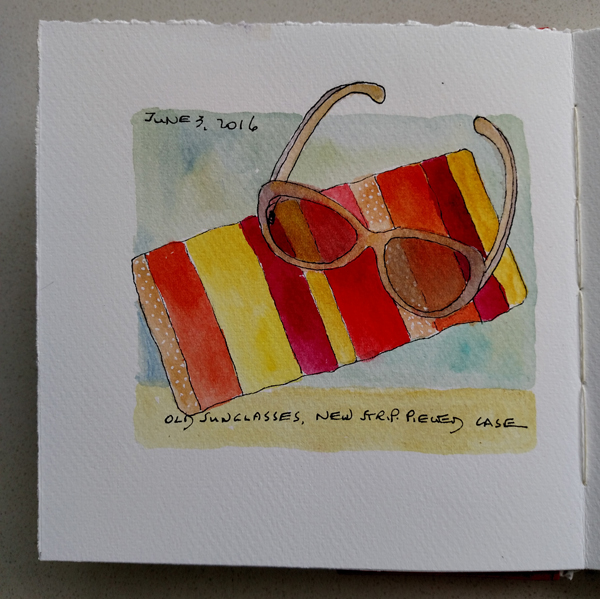 I love watching the seagulls and managed to get a photo of one right as it was beginning to take off in flight.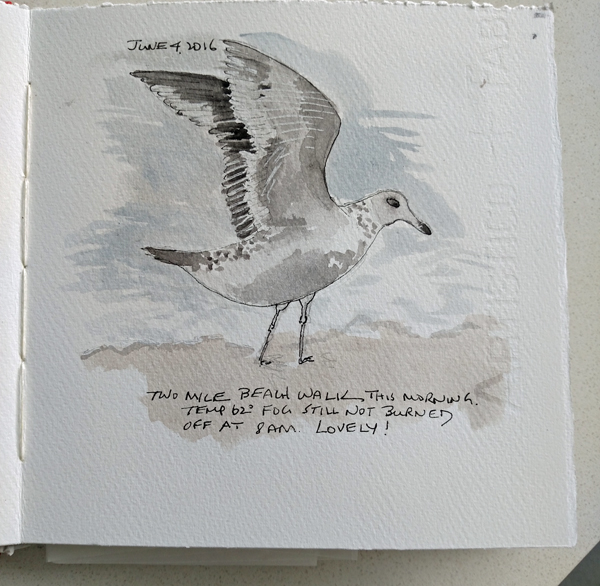 We drove down to the beach on Sunday morning, but it was raining and likely to do so all day. So we went for coffee at Citarellas and enjoyed the time talking to local residents.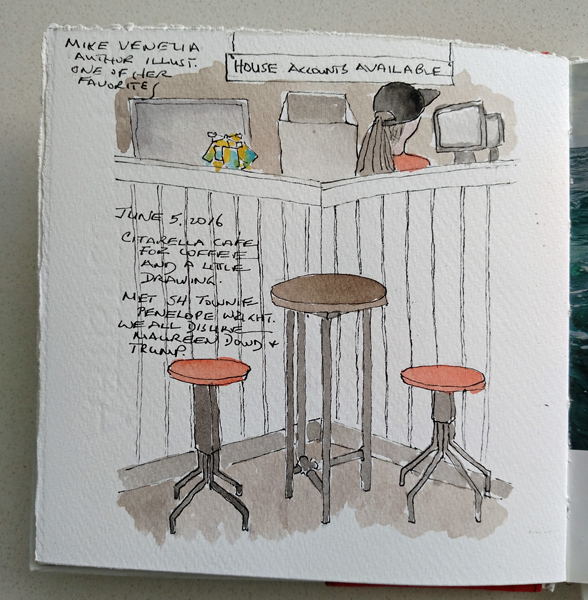 All of these sketchbook pages were photographed, not scanned, accounting for the pale blue background colors.