Portraits in Public Places
Several years ago I worked my way through Carla Sonheim's book Drawing Lab. For Exercise 16 we were asked to draw 100 Faces, and I sketched most of the Faces on public transportation, and painted them with watercolor later. Since then I always have blank 3X5" index cards and a ball point pen with me - even when I'm carrying the smallest purse.
Week 3 of the online class Sketchbook Skool - Polishing is Brooklyn Artist Vin Ganapathy, and he showed us his sketchbook portrait illustrations and did a wonderful demo. He had willing subjects sitting next to each other, and he did a fast live sketch of them on the couch to keep the drawing fresh (15 minutes). He ended the session by taking some photos, and then later added some finishing details - darkening lines, adding shadows, and adding color with markers. He stressed the importance of the fast sketch done live for freshness and details added later to improve the drawings.
My drawings are live, but I try to draw my subjects surreptitiously on buses and subways, so I don't have photos. And because my subjects may leave at the next stop, all are very fast sketches. My most recent ones are below.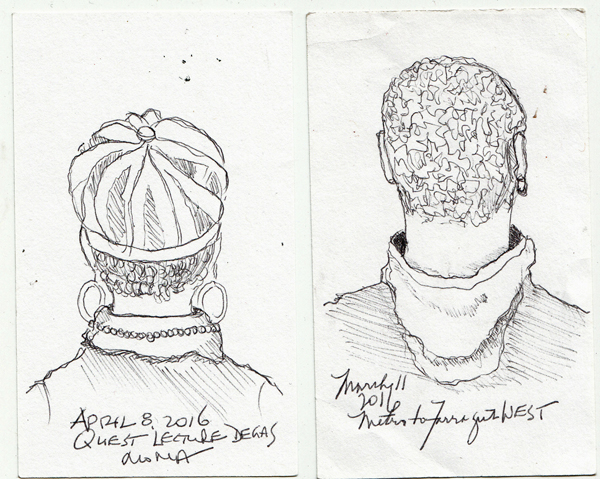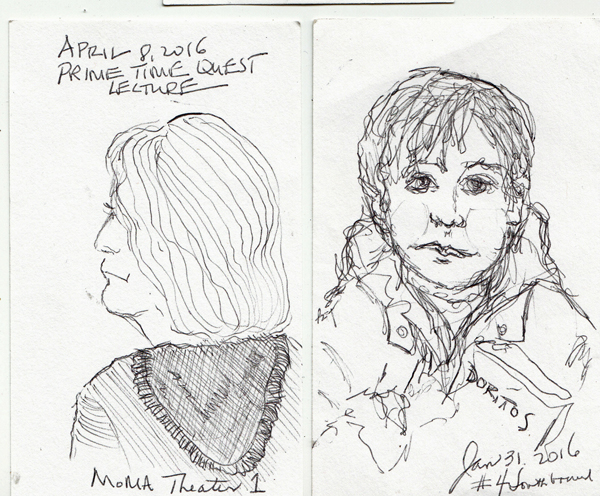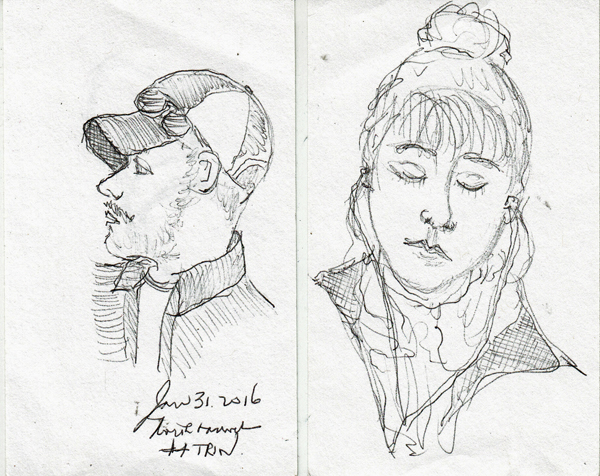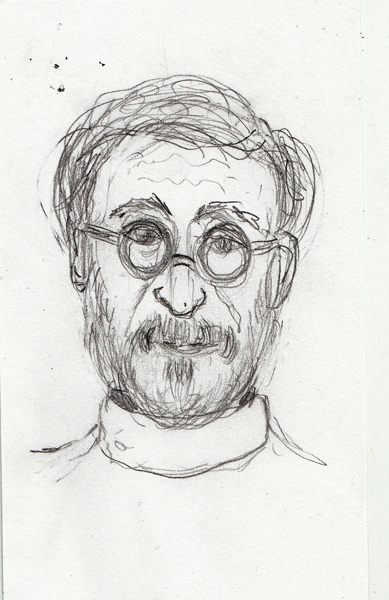 I will keep drawing my subway/bus people until I can beg my friends, maybe on vacation in June, to let me draw them and take photos so I can practice Vin's technique.