"Continuous Line Contour" and "Negative Space" Drawings
Continuous Line Contour Drawings and the Sketchbook Skool Seeing Online Class (2014)- Brenda Swensen's Class Demo was a Continuous Line Contour Drawing with a Tombow pen and a watercolor wash. Even though I did these exercises, I spent much more time trying to keep my pen on the paper and felt as if this was a more laborious process than my usual drawing technique. These are my homework drawings, and after doing a comparison, I rejected the technique for me.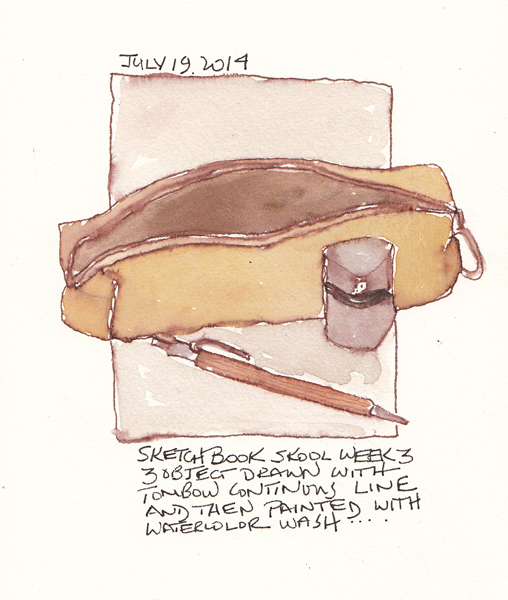 These are comparison drawings - the continuous line contour drawing in black and white and my usual method with a watercolor wash. I got lost in the drawing and my usual method was also faster.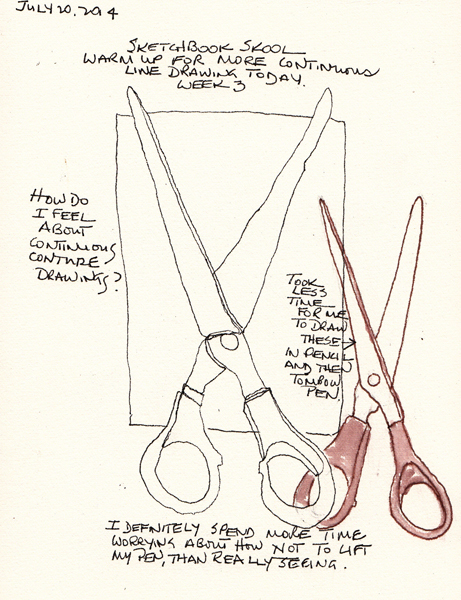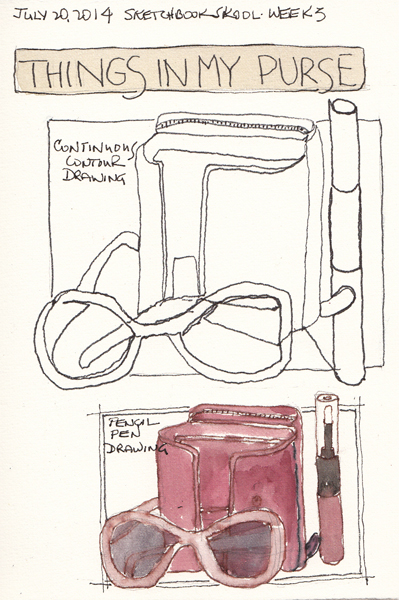 Fast Forward 2 years to the Sketchbook Skool Polishing online class and Koosje Koene's demo of negative space drawing. This is another technique that didn't work well for me in the past, but of course I wanted to try it again. I put a complex kitchen stool in the middle of my kitchen and looked at all of the negative spaces. I began the drawing with expectations that I could draw the stool more easily by drawing the open, i.e. negative spaces. But I got lost in the process and had another failure. So I'm again returning to my own drawing methods and that is OK with me.