Last Figure Drawing at Battery Park City
This was the last of our 9 Art Sessions at Battery Park City until the drop-in program begins in the South Cove from May - Oct. Our model was Claudia, and there were many challenging poses this week.
Two Minute Poses: Three chosen from 10 drawn. I'm beginning to feel as if these are easier for me. I draw with a 4B graphite pencil on Newsprint.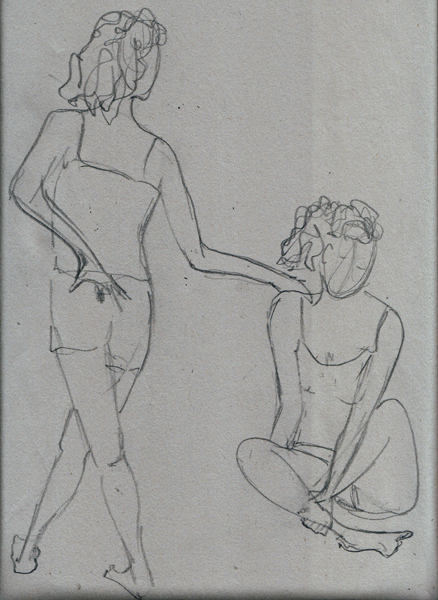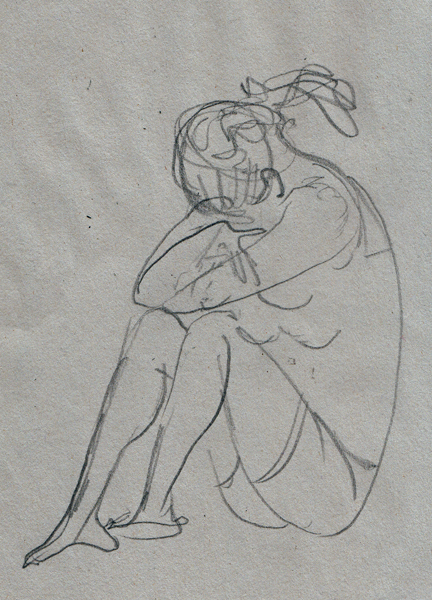 Five Minute Poses: Three of four that I sketched with General Sketch and Wash pencil and shaded with a NiJi waterbrush.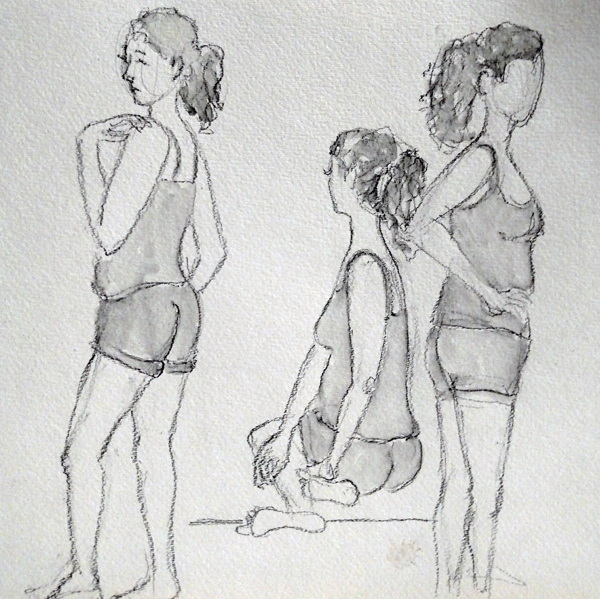 Ten (Left) and Twenty (Right) Minute Poses: The watercolor was added during the 10 minutes pose time, and the soluble graphite was spread with a waterbrush during the 20 minute pose.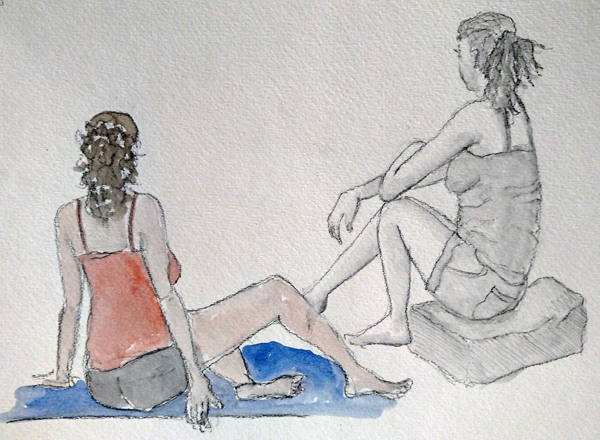 Twenty Minute Pose: I shuddered as our Art Instructor kept rotating the head of the table away from me and my view had increasing foreshortening. It is hard to remember to draw only what you see in this instance, but I did it and now feel more confident about these challenging poses.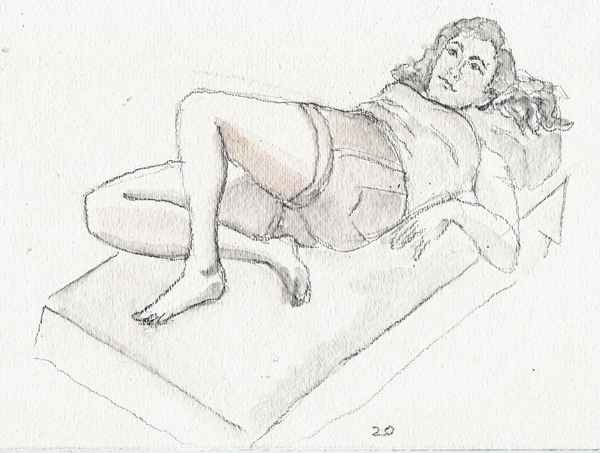 Today I went to Neue Gallerie with friends and saw so many inspiring figure drawings/paintings by Munch and the other Expressionists. After lunch we went to Galerie St. Etienne and saw "quick" Ludwig Kirchner figure sketches. I recommend both exhibits, but especially Neue.