Edvard Munch and Expressionism
Neue Galerie currently has an exhibit of Edvard Munch and his influence on German and Austrian Expressionists, including Beckmann, Heckel, Kirchner, Nolde, Kokoschka, and Shiele, among others. It is a wonderful exhibit and we followed it with a visit to Galerie St. Etienne which is exhibiting Ernst Ludwig Kirchner drawings and watercolors. Pat, Eunice, and I were enthralled with the art seen and each selected a few things we wanted to remember.
http://www.neuegalerie.org/content/munch-and-expressionism-0
This painting by Munch is entitled Two Human Beings: The Lonely Ones. I was struck with the simple separation of figures which demonstrated the emotion of loneliness. I was inspired to draw a simple version of this painting, and long thin figures from a woodcut by Otto Mueller.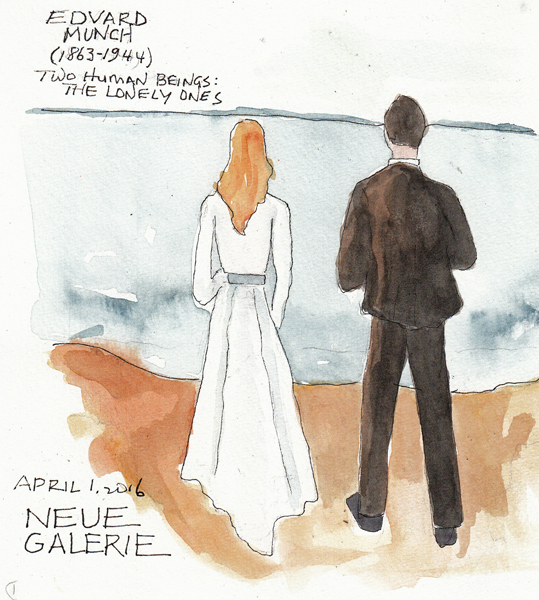 I spend lots of time doing figure drawings, and I'm very interested in how the Expressionists distort figures. I've drawn Schiele and at this exhibit I wanted to remember Mueller's figures from a complicated woodcut - so I only sketched the figures, not the complicated black ink background in The Boy with Two Standing and One Seated Figure.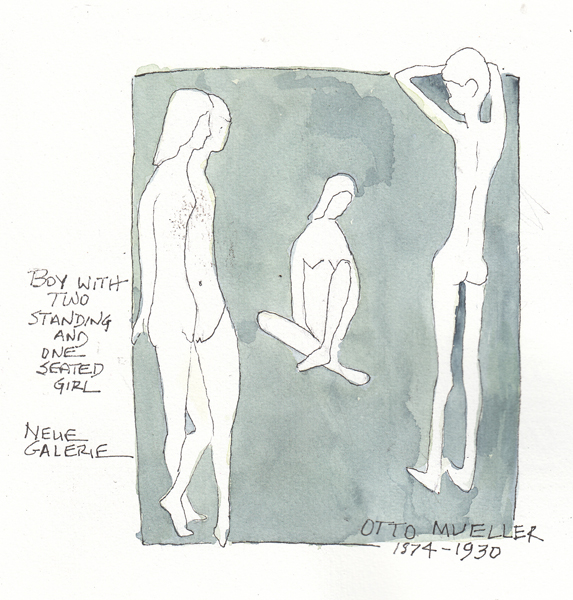 At Galerie St. Etienne, Kirchner's drawings were VERY loose, so I decided to sketch two of his more defined images - one a litho and the other almost a single line drawing.
http://www.gseart.com/gse-pages/Current_Exhibition.php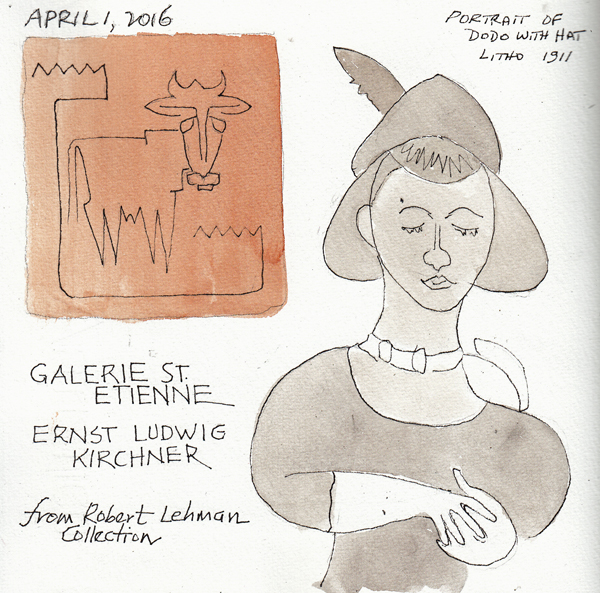 I recommend both of these exhibits for anyone interested in Expressionism. Norwegian Artist Edvard Munch is definitely more than just the painting and woodcuts of The Scream.