Still Life Painting Sessions in Battery Park City
The Battery Park City Winter Art Sessions are divided between Figure and Still Life Drawings. Here are my still life drawings from the last 2 sessions.
As I was walking to Battery Park, a florist delivery man lost two orchid flowers from the plant he was carrying and I picked them up before they could be squashed by feet on the crowded sidewalk. They were a perfect subject for a quick painting.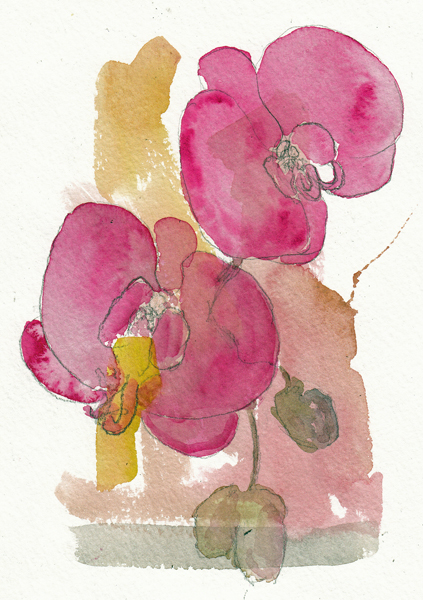 The Artist in Charge of the session created a still life set up that made me think of San Antonio Spring Fiesta because of the colors and the tambourine and maracas. We lived there for 18 years and the bright Fiesta colors were absorbed and internalized.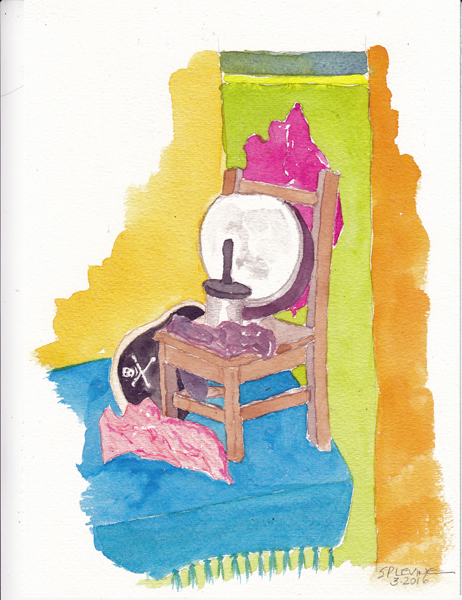 I threw my articulated wood hand model and silk rose in my bag on my way to the next session, and then added Danny Gregory's Shut Your Monkey book which I was reading on the subway and during my lunch at Brookfield Place in Lower Manhattan. Danny's book is all about your inner critic, how to analyze and deal with the one that each creative person has. His is a monkey. Mine is a hypercritical, old lady - who sometimes looks like a bag lady.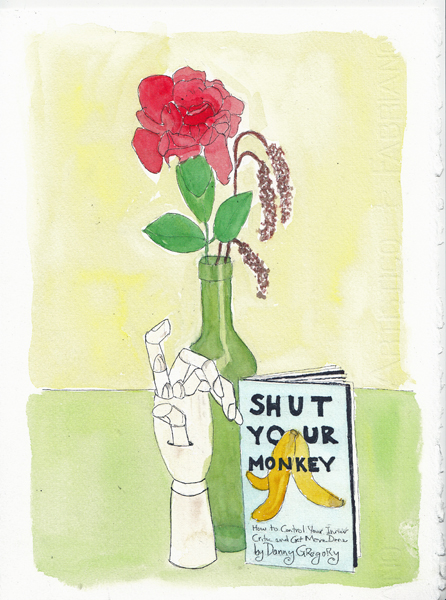 I ended that afternoon by sketching my hand model in 3 different positions with a soluble graphite pencil.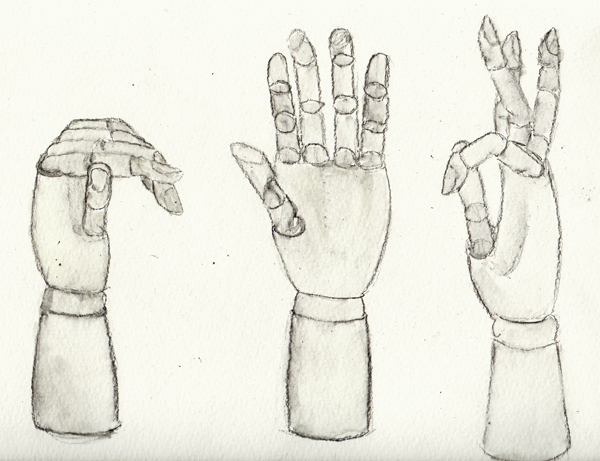 Tomorrow is the last of our 9 sessions and I'm so happy that it is figure drawing!