Deliberate Practice: Drawing Hands
I love figure drawing and I'd love to be able to capture the hand positions of the models. If I succeed at all, it is only in the 20 minute poses. These hands were all drawn from photos I collect from fashion catalogues or the New York Times Magazine sections. My drawing was done with a watercolor pencil, without adding water. I love how easily it erases and can convert it to paint at any time with a watercolor brush.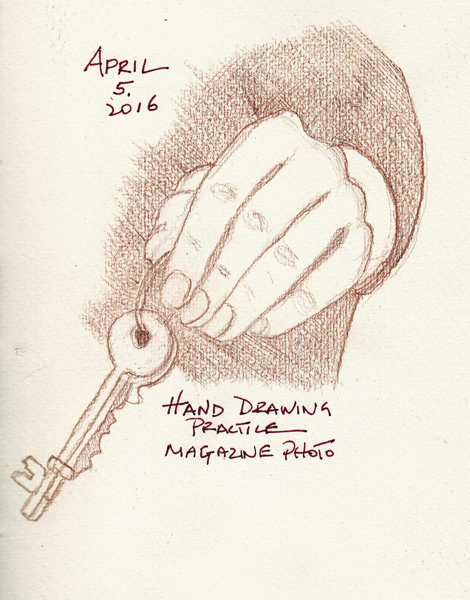 I found a great watch advertisement with 4 hand photos and was inspired to keep drawing this week. Here are the two that I finished.