Art Friday: Center for Italian Modern Art
Pat and I met at MoMA for an informative lecture on Degas' current exhibit in the morning and then went downtown for our first visit to the Center for Italian Modern Art (CIMA). The current exhibit is on Italian artist Giorgio Morandi (born Bologna1890-1964), which opened last Fall and will end on June 25th. In my college modern art course textbook (John Canady Mainstreams of Modern Art) he is described as "painting a few ordinary bottles and bowls, combined and recombined in picture after picture, yet without monotony...."
Morandi Self-Portrait: 1930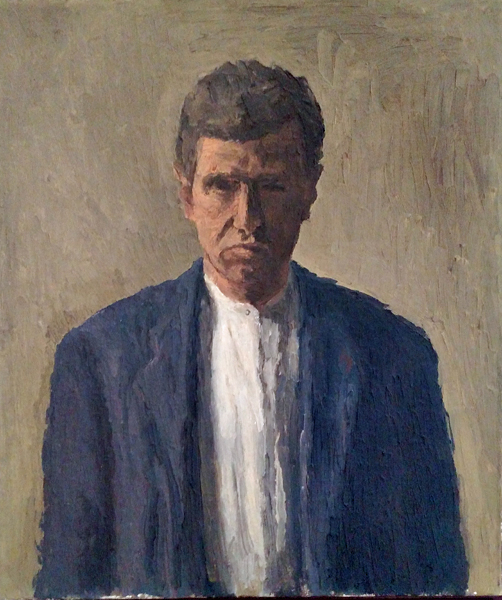 I first saw Morandi's paintings at the Met in 2008. I knew nothing about him as an artist, and wasn't really sure how I felt about his obsession with painting rows of bottles and other similar vessels. Last Fall, we visited David Zwirner's Gallery in Chelsea and I had a new appreciation of his paintings. Following that visit, our friend Judy told us about the Center for Italian Modern Art, and it took Pat and I until now to visit there.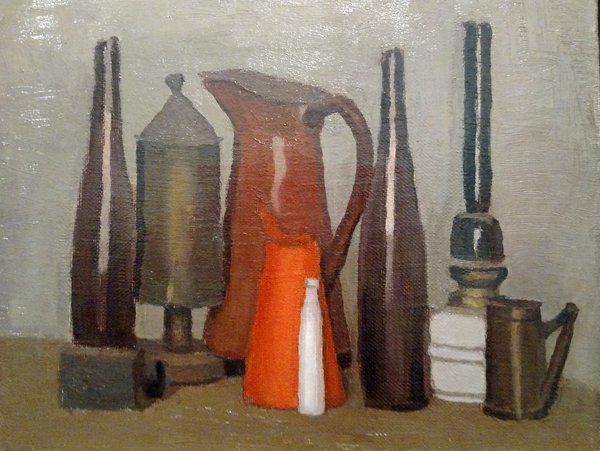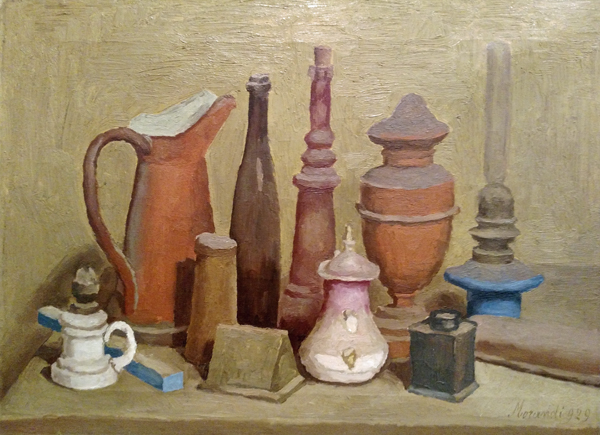 CIMA is located on the 4th floor at 421 Broome Street and you need to make reservations for guided tours on Friday and Saturday afternoons. Our tour guide was an Italian research fellow at CIMA and she was amazing! Behind her are photos taken by Joel Meyerowitz in Morandi's Studio in Italy.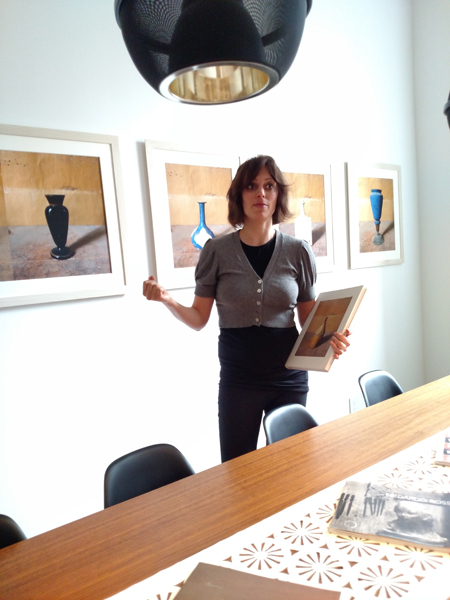 We were shown into the kitchen and served espresso or coffee - in Pantone color cups which I loved.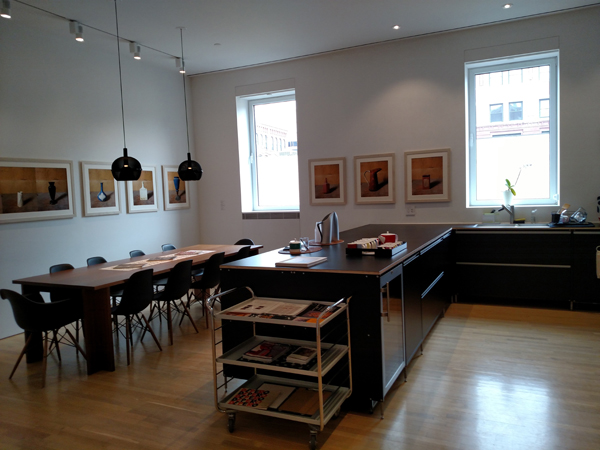 As we walked around the lovely galleries, I sketched one bottle each from some of the paintings and painted them when I got home.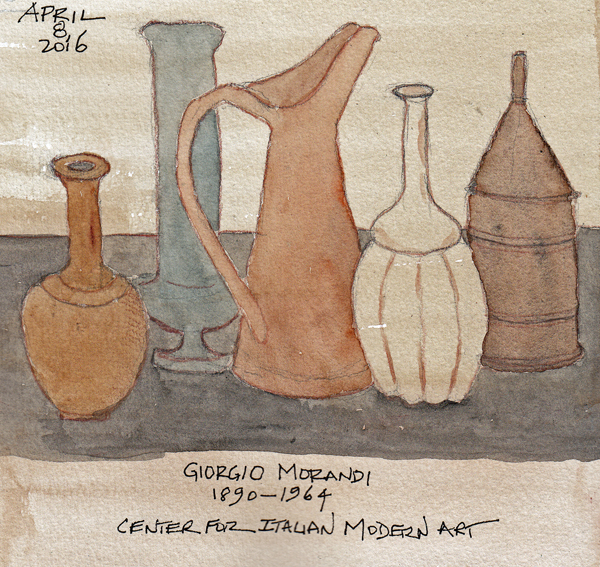 This view of his Studio/Bedroom raises many questions in my mind about him as a person. We know that he lived with his 3 sisters in Bologna until his death.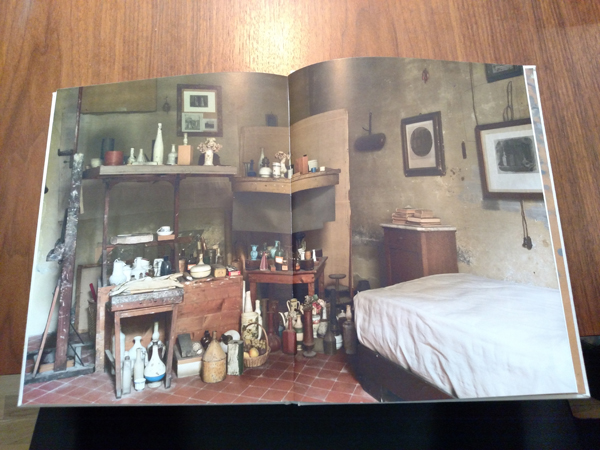 One last photo - taken from the window in the CIMA Library - of a neighboring rooftop. I'd love to draw and paint this for a glimpse into our big city life.