Wednesday Figure Drawing at Battery Park City
I first want to send condolences to the people of Brussels for the horrible terrorist bombings this morning. A good friend of ours was in the airport, close to the bomb blast, but is uninjured. Wednesdays are my day to go past the World Trade Center Memorial as I cross Lower Manhattan to go to figure drawing, and these random bombings reawaken many of the feelings I had living in Manhattan in 2001.
I love going to Lower Manhattan for Figure Drawing on Wednesdays. When I was looking up at the Freedom Tower (WTC1) last Wednesday and posting photos to my blog, I had no idea that we would be reflecting on yet another terrorist attack in Europe this Wednesday.
We had a model that I've drawn before, and this week she had her Very Curly Hair au naturelle, and stayed in the same clothes for most of the session.
These are my first two minute poses - always used for warmup. I sketched her with a 4B graphite pencil on newsprint - which is hard to flatten out for photographing.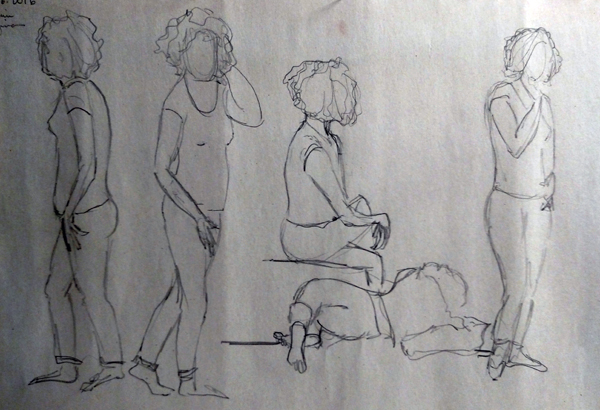 These are three 5 minute sketches done with a General Sketch and Wash pencil - with paint added in the final seconds before the end of the pose, or in one case during her 5 minute break.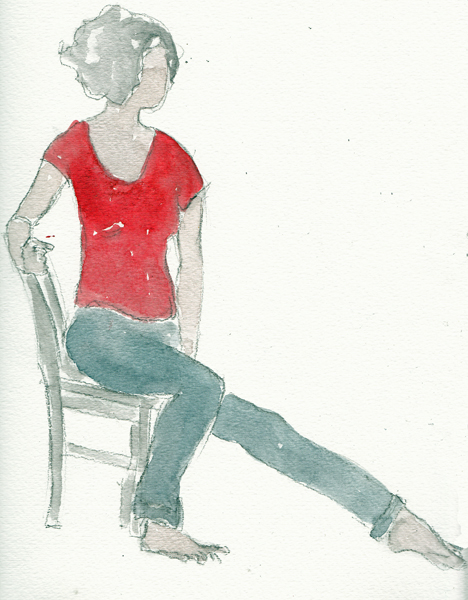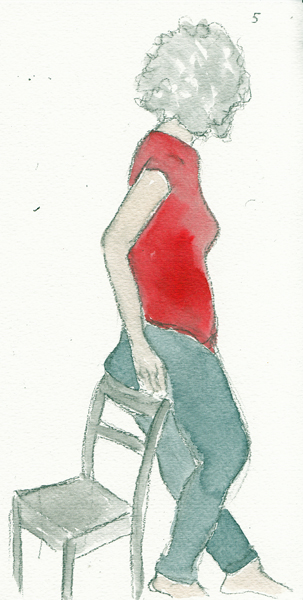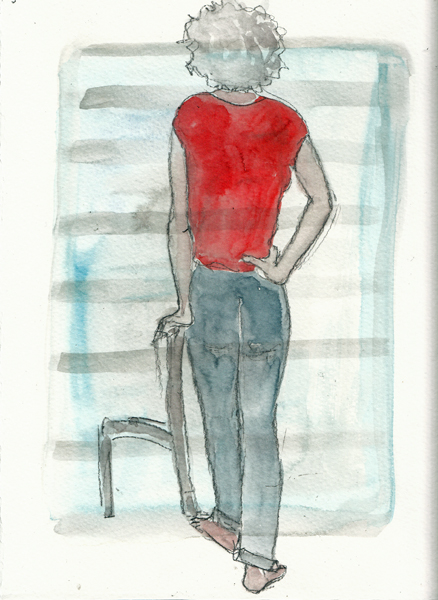 One 10 minute pose: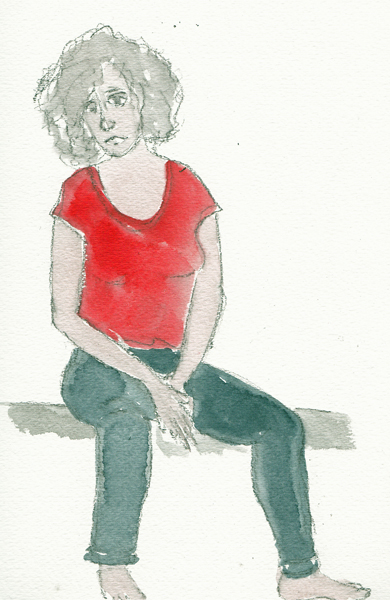 The final pose - done in 15 minutes - and not painted because I was too tired.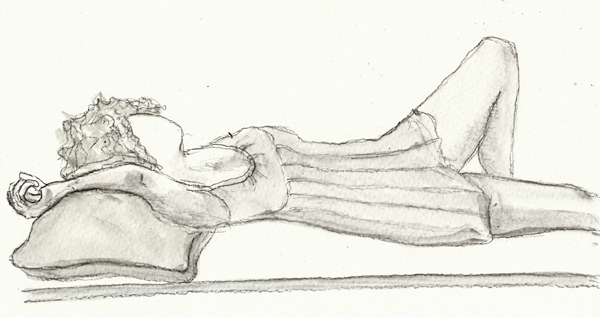 On Wednesday May 4th, the Figure Drawing sessions will move to the South Cove of Battery Park City - through October 26th, weather permitting.