Degas - A Stange New Beauty
Yesterday my friends and I went to a Museum of Modern Art Members Preview of the new Edgar Degas exhibit. I was surprised to read that it is his first solo exhibit at MoMA! In this exhibit they feature Degas' monotypes, and his working process - along with other drawings and paintings that were definitely influenced by his monotype working style. Here is a 4 minute video about Monotypes, as an introduction. Scroll down the museum page for video.
http://moma.org/calendar/exhibitions/1613?locale=en
I was fascinated learning about Degas' working methods and that is what I will remember most from this exhibit.
1. His monotypes were usually printed twice from plates - the print of the plate drawing and the ghost print (a second printing that is much more faint). Some were then colored with pastels. Others were left untouched. Here are 3 examples:
His first Monotype -The Ballet Master - done with artist Ludovic Napoleon Lepic, a printmaker.
A beautiful expressive portrait of his friend, actress Ellen Andree: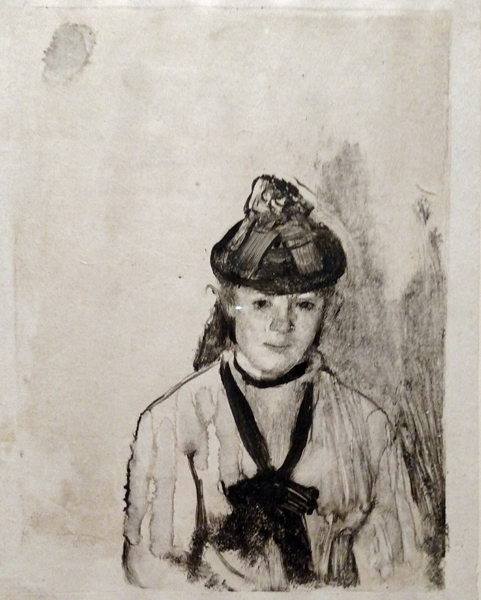 A monotype made of a Brothel scene "The Name Day of the Madame,", then colored with pastels:
2. Charcoal drawings were made of the same subject and a quote from him says: It is essential to do the same subject over again, ten times, a hundred times." This way to work, multiplying and varying a subject is common to Degas' way of working.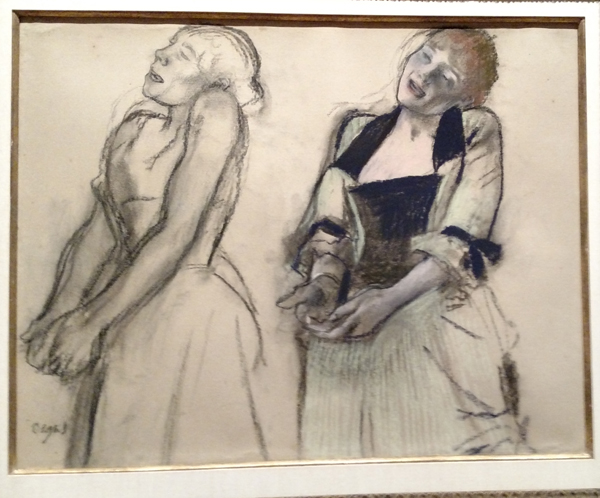 I loved this charcoal drawing and sketched the figure on the left during out visit.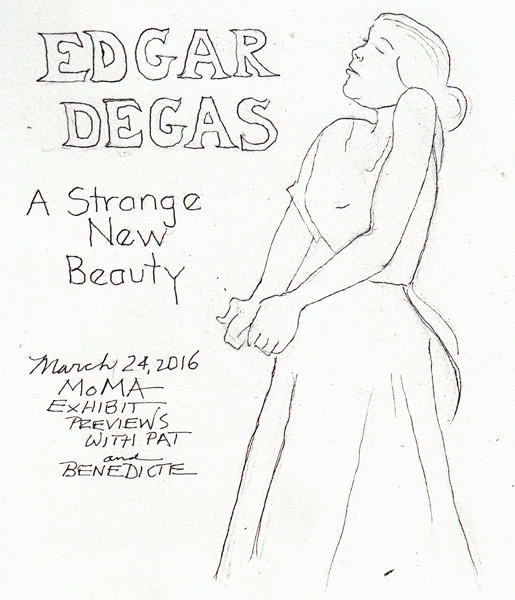 3. This pair of drawings consists of a charcoal drawing on the left (3 drawings of Ludovic Halevy). The one on the right is a counterproof made by placing wet paper over the drawing and then rolling both sheets through the printing press.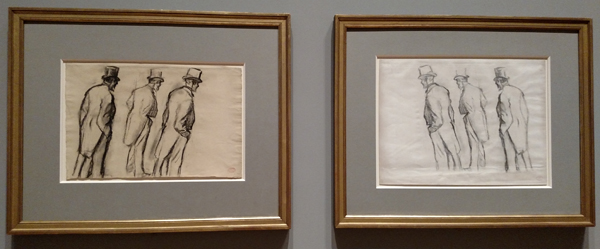 4. There were 3 full sketchbooks included in the exhibit. I loved how he included multiple drawings on each page in Carnet 1.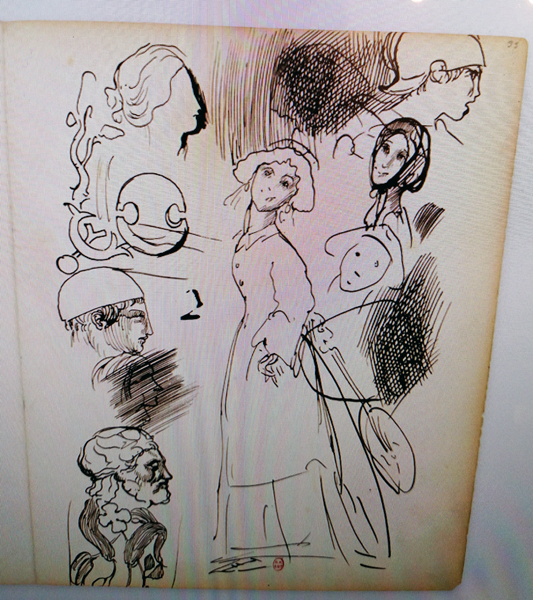 5. Carnet 3 has very thin paper and he used this quality to redraw images on the reverse side of the original drawing, making it possible to change the drawings slightly reversing the images. It was difficult to take a good image from this video display, but the image on the left is the an image seen through thin paper, and the image on the right shows how it was retraced and changed.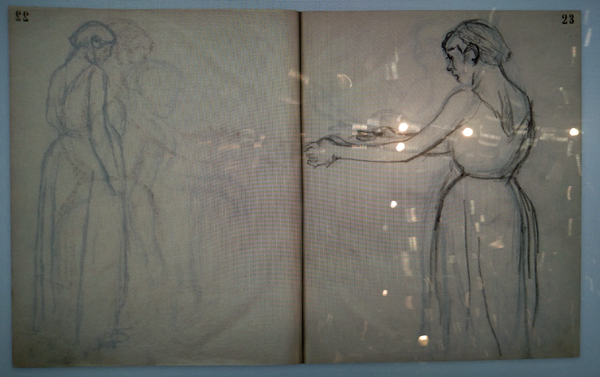 6. It is postulated that this painting of 4 ballet dancers was made from images that were manipulated in such a way.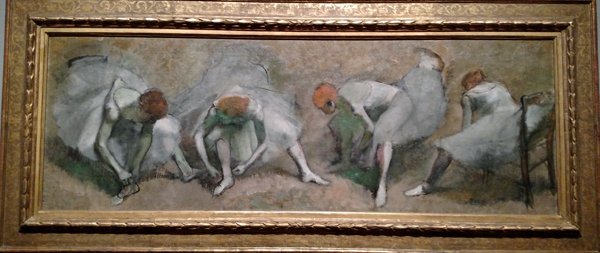 For more information about this very interesting and educational exhibit, you can read about it on today's ArtDaily.com It also was reviwed in today's New York Times.
http://artdaily.com/news/86043/Museum-of-Modern-Art-exhibition-explores-Edgar-Degas--rarely-seen-monotypes#.VvVB5OT2bNM
http://www.nytimes.com/2016/03/25/arts/design/the-moderndegas-you-havent-seen.html?ref=todayspaper&_r=0