Figure Drawing in Battery Park City - Feb 17
Wednesday was figure drawing day in Battery Park City. I sketched the figures with a soluble graphite pencil (Sketch and Wash by General) and then added water to move the graphite for shading. Several minutes later I added watercolor to the figure.
These two 10 minute poses were drawn and painted over a previous watercolor background.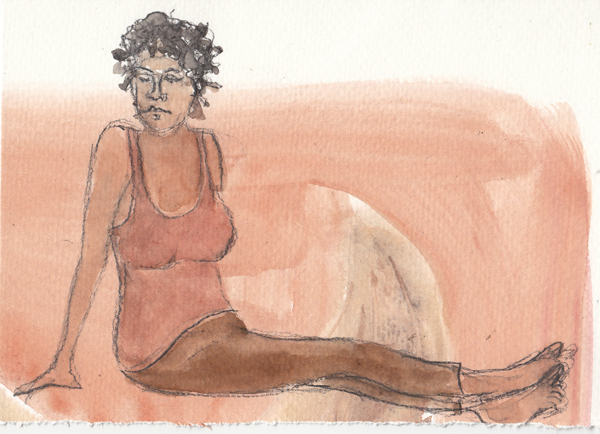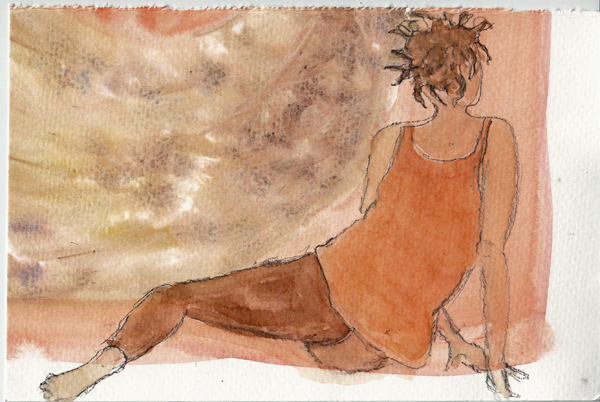 These are two 15 minute poses drawn with the soluble graphite and then watercolor.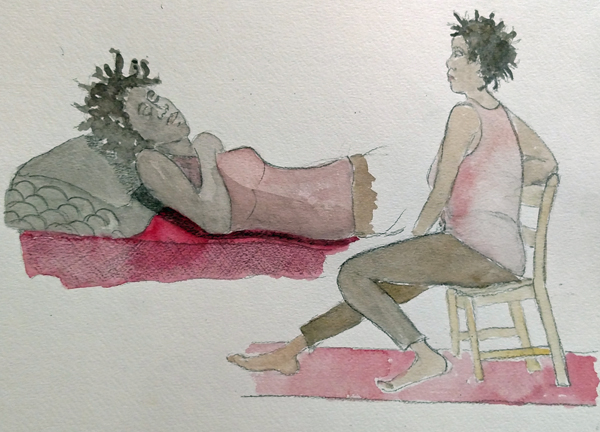 Next Week at BPC: Still Life Painting