Art Wednesday at Battery Park City
We are alternating figure drawing with still life drawing at our weekly Battery Park City Art Sessions. There were many different objects available for creating a still life, even winter cuttings from foliage in the many parks. This was my first painting.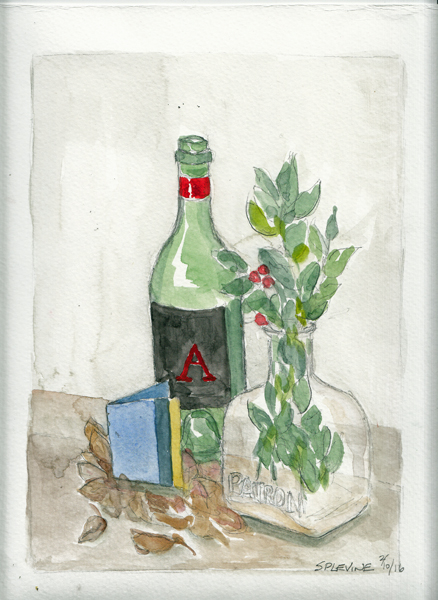 By the time I was putting together my next still life, the staff added many toys they found from the "childrens" programs also held in the space. I've always been fascinated by the story of Benjamin Waterhouse Hawkins, a British sculptor who made dinosaur sculptures using their skeletons as a basis. The sculptures were featured in the Crystal Palace Exhibit in London in 1854. Sadly, New York City's Tammany Hall objected to putting these sculptures in Central Park, after Hawkins toured the US with his dinosaurs. It is said that "gangsters" destroyed the sculptures and they are buried in the SW corner of Central Park. These stories can be easily found online and in a lovely Children's book.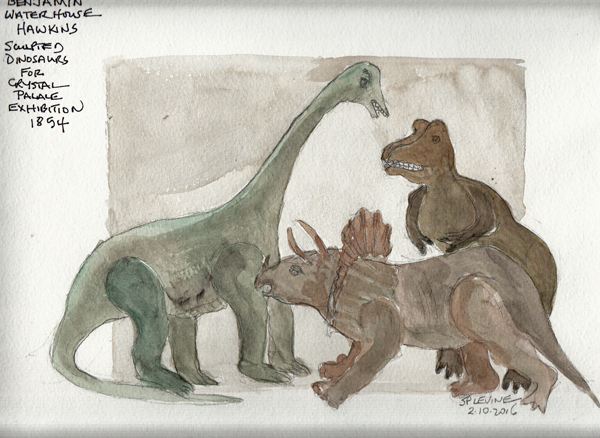 For my last drawing/painting, I used one stem of the foliage that was donated by the BPC gardeners. I loved the delicacy and orange colors! Can anyone identify this winter planting?