Winter Battery Park City Program
Battery Park City sponsors outdoor Figure Drawing and Nature Art Programs from May through October. They are now offering 9 sessions indoors during February and March for the first time, and last week one of our favorite models, Regina, was there. I usually sketch in soluble graphite at these sessions and then add water for shading. This time I decided to add watercolor paint because of Regina's very colorful wardrobe.
Three 5 minute poses: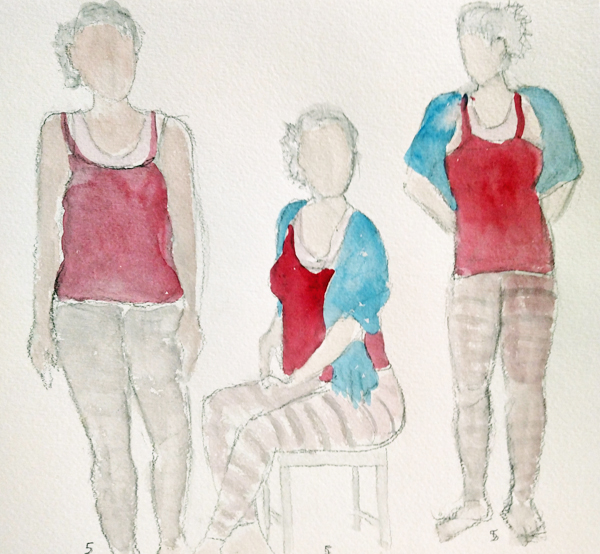 15 minute pose on the left and 10 minute pose on the right: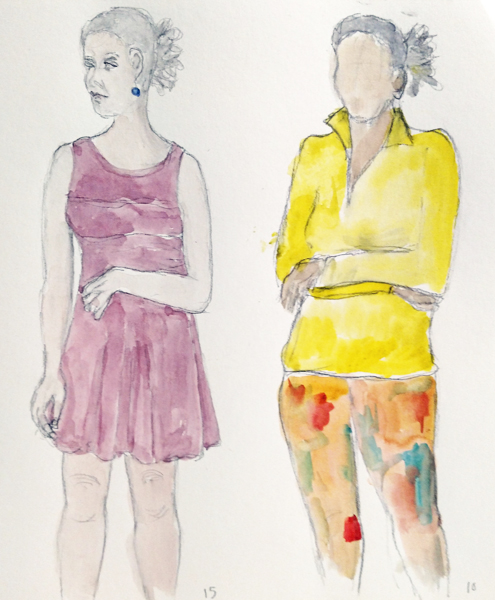 15 minute pose without watercolor: with a little more attention to drawing her hands and feet.