Abstract Painting With Acrylic Painting
This was one of the courses offered this semester at Fashion Institute of Technology (FIT). At first I didn't even consider it, because I like realistic drawing/painting and I like watercolor. But I've read enough about theories of creativity, and ways to stimulate your brain, that I finally decided it might be good for me. I have no idea how to handle acrylic paint, paint on canvas boards, or develop abstract compositions. So I'm hoping to learn lots. And then I'll go back to my usual preferred medium and realistic subjects. But hopefully the experience will have opened my mind to many new ideas.
The first two weeks of our class were spent doing color studies with 2 red, 2 blue, one yellow, one white and one black tube of acrylic paints.
Study 1: Mix colors and paint a Color Wheel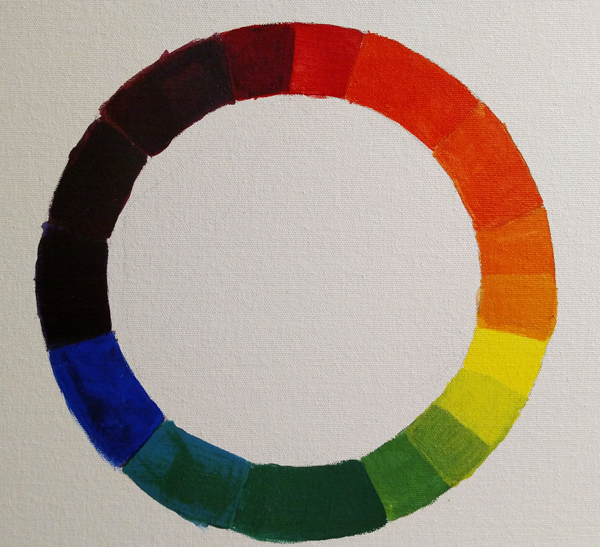 Study 2:Mix brown from the Complementary Colors: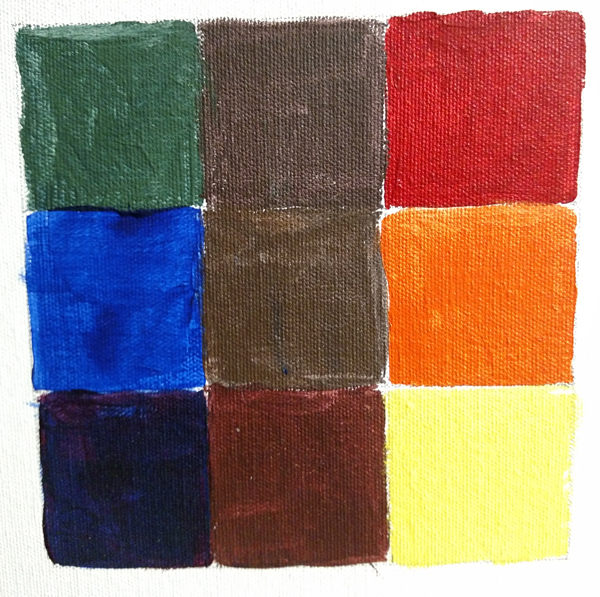 Study 3: Paint one hot and one cold square: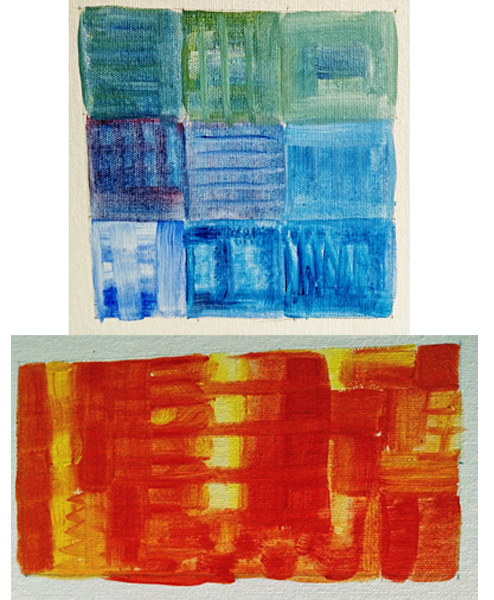 Study 4: Using the colors we have, mix 40 different shades of Red
Next week I need to bring in sketches and ideas about an abstract painting - Yikes!