Jill Weber Sketchbook School Homework
Yesterday I watched the video of Danny Gregory doing his Jill Weber homework, and was inspired to make my book immediately. I have many creative passions, and therefore find it hard to focus and work in a series. When I was considering a theme about myself for the book, I decided that I needed to catalogue my passions as they developed over my life time. I decided that I only had several hours to devote to this homework project this week, and selected and printed many of my sketchbook pages from the past to tell my story. An accordion book was perfect to document my 6 current creative pathways. The cover and quilt square were new drawings, the rest were collages.
Link to Danny's Blogpost which had me giggling as I watched it.
http://dannygregorysblog.com/2016/01/25/inspiration-monday-handmade-book/
Accordion Book:
Cover and Page 1: Seamstress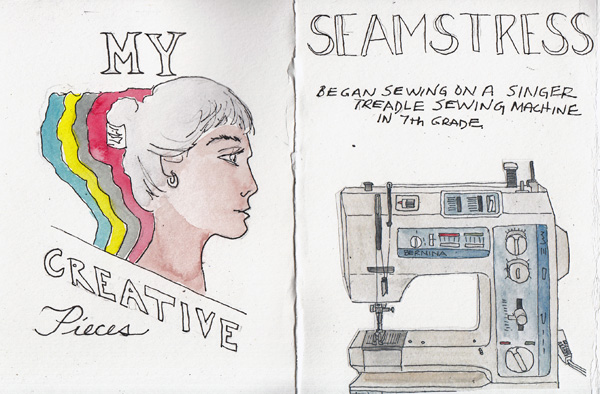 Pages 2 and 3: Seamstress and Quilter: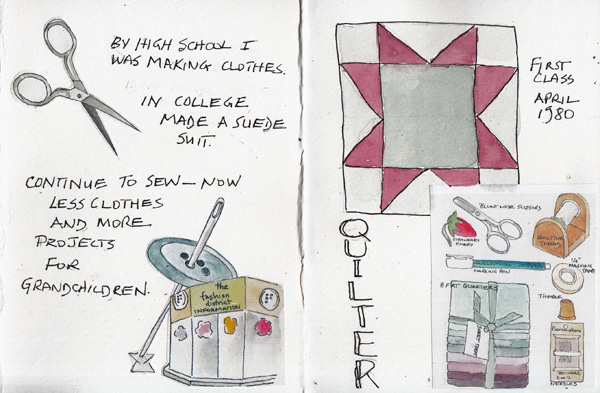 Pages 4 and 5: Surface Designer and Artist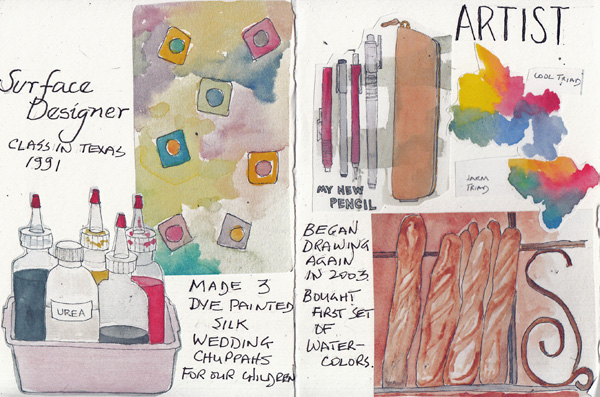 Pages 6 and 7: Bookbinder and Writer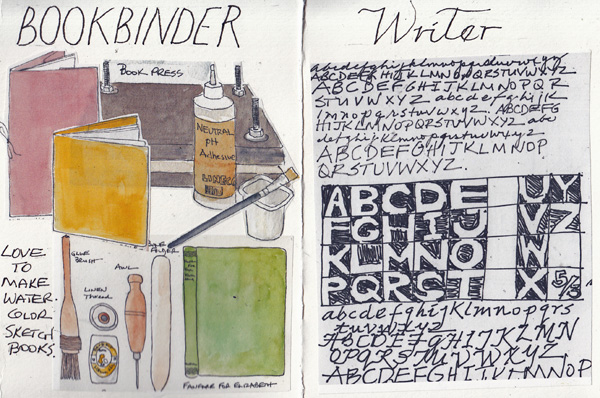 My friend Benedicte sent me a wonderful article about Polymaths, and a new name for creatives that can't focus on one passion. The new name is Multipotentialites. The article and link to the Ted Talk are both interesting reading.