Before and After the Blizzard
My husband and I joined friends on Thursday and Friday for rehearsals of the New York City Ballet (NYCB). We sit in the first ring for these rehearsals, far enough away from the stage not to distract the dancers. When we sit down, they are usually milling around the stage for a few minutes - some in costume (principle dancers) and the others in practice clothes. Once the lights go down, it is so dark that I can't see my sketchbook. So I watch the dancers for those first few minutes, memorize a few of their practice positions as they warm up, and scribble very quick sketches. The ink and paint are added at home from memory.
Thursday: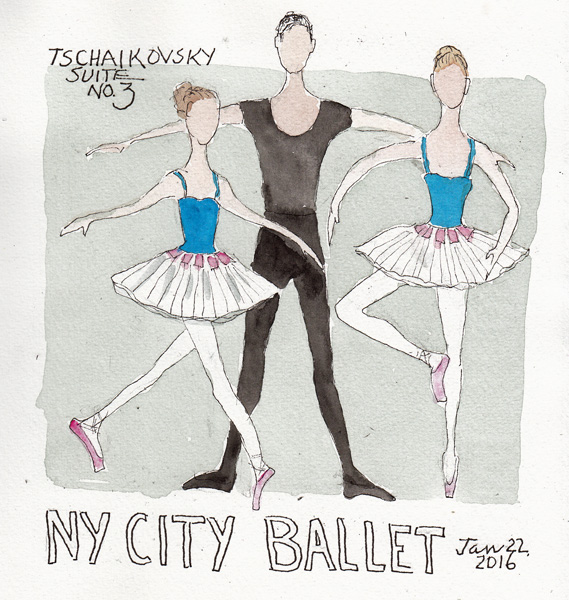 Friday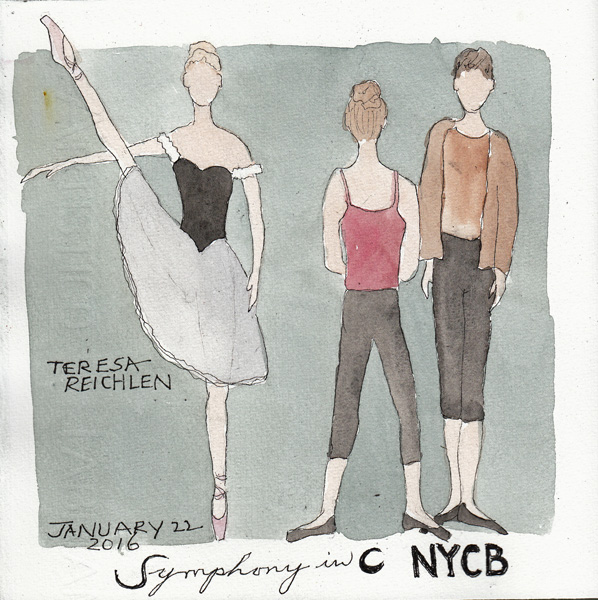 On Saturday we were taking 4 NYC grandsons to the New York Philhamonic Young People's Concert. Just as we were ready to leave the apartment to pick them up, Lincoln Center cancelled the Concert. We took a walk in the snow near our apartment, but hurried back because of the winds. Before 9AM on Sunday we walked to Central Park and enjoyed the beautiful, still very white snow. The paths were packed and we walked in crunchy white snow as the dogs were frolicking!
Looking South over the Great Lawn.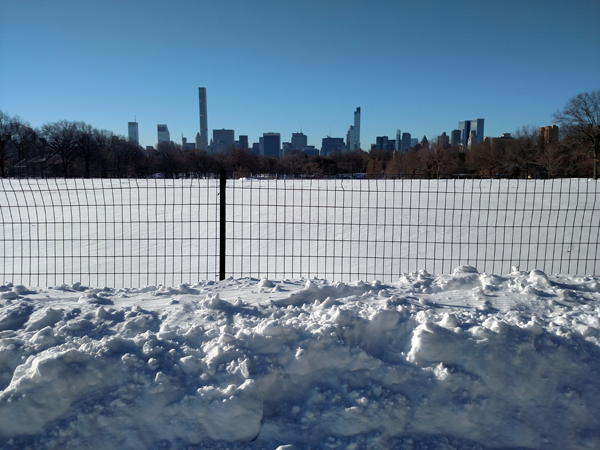 By 9:30 AM on Cedar Hill: Parents and children were already crowding the best sledding hill just south of the Metropolitan Museum of Art.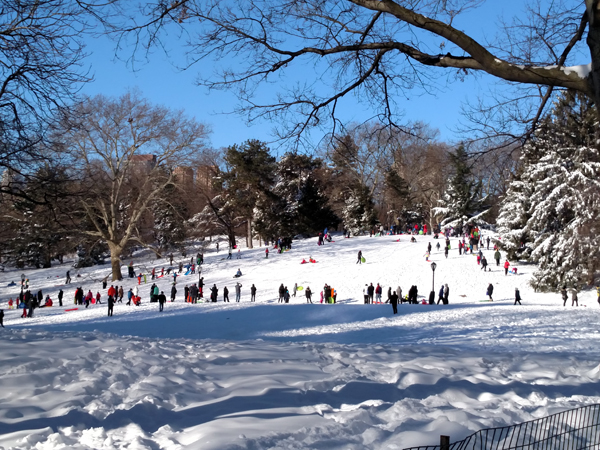 This was the second biggest blizzard measured in Central Park - ever - and it missed the old record by 0.1 inch!