Tuesday Was Art Day This Week
And what an amazing day it was with my artist friends Benedicte, Pat, and Teri! We intended to visit 4 Galleries, but it was really cold and we found other really interesting exhibits in two of the buildings, so we didn't have to go outside as often and saw more wonderful art as inspiration.
I first learned about William Kentridge, a South African artist through his one man show at MoMA. The Met then had an exhibit of one of his video art pieces within the last two years. I'm fascinated by him and was completely shocked that Marian Goodman Gallery had two of his new megasize video installations. What a thrill to be surrounded by his art combined with music, dance, and South African actors. Here is a link to the Video of "More Sweetly Play the Dance." But watching on video it isn't as amazing as being in the large space.
https://www.youtube.com/watch?v=2-n5Kvw9v4A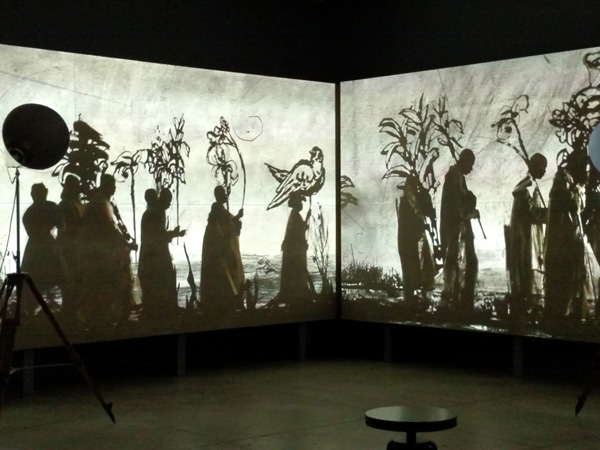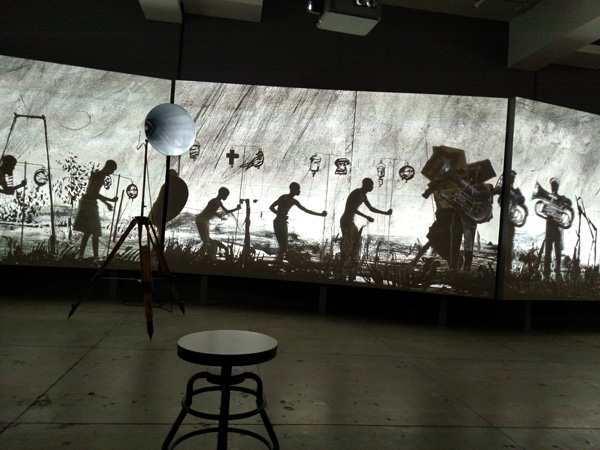 Deliberate Practice:
I sketched two of my two favorite paintings and two wood sculptures from our visits. Each copy is an education for me as I try to learn more about lines, ink, and the use of watercolor to approximate the oil paints used. I also practiced more handlettering on these sketchbook pages for my Sketchbook Skool 5 homework.
A Painting by Paula Modersohn-Becker (1875-1907), a German Artist who died at age 31 following childbirth.
Peasant Woman Carrying a Branch circa 1898.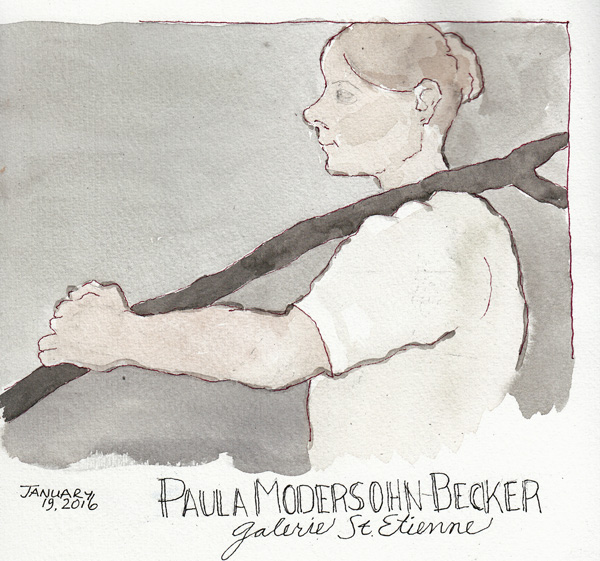 Two sculptures by Chaim Gross (Forum Gallery) and Frank Walter (Hirschl and Adler Gallery).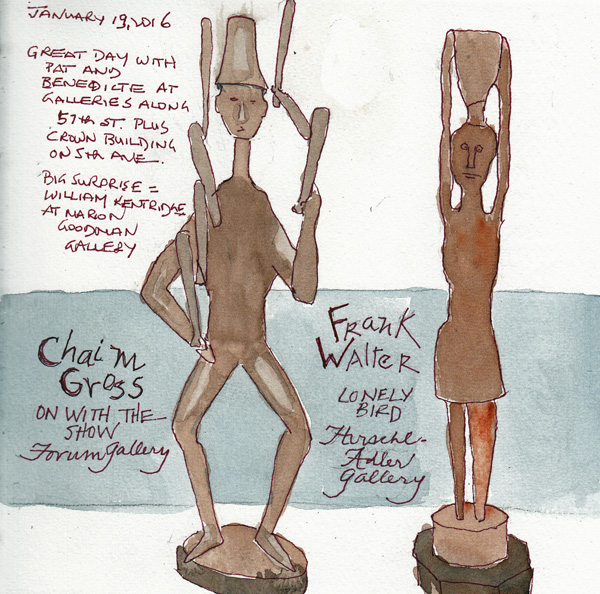 A Painting (Untitled) by B. Vithal at DAG Modern Gallery.