Picasso Sculpture and Hand Lettering Homework
I saw the Picasso Sculpture Exhibit many times since the preview on September 11, 2015. Last week I went with my husband for what may be my last visit, although there are still more favorite sculptures I would like to draw. While at home painting two pieces I just drew, I went back and painted a drawing from an earlier visit, and I used these 3 Picasso sketchbook pages to practice handlettering. Koosje Koene, the first teacher in Sketchbook Skool 5 -Expressing. gave several demos on hand lettering, and our first homework for this week was to practice one serif and one sans serif alphabet.
Years ago I printed upper and lower case alphabets and numbers of fonts I liked from Word and Word Perfect (see sample below). While I've used them on some occasions, I rarely use them for sketchbook drawings. On these 3 pages, however, I did look at saved samples and started my homework.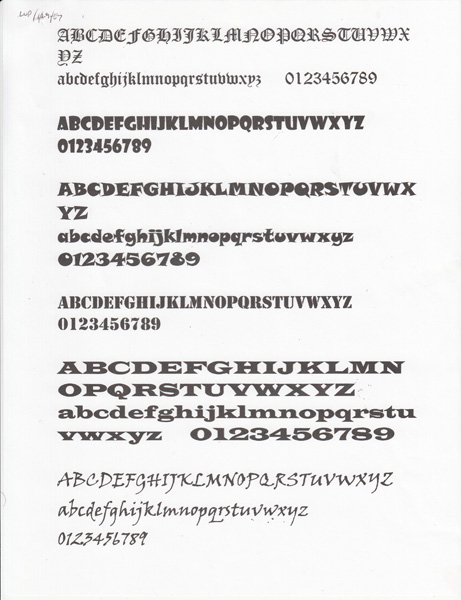 These are my 3 sketchbook pages, now with a variety of hand lettered fonts.