Making Pen Pockets for SketchBooks
Pen Pockets for Sketchbooks: I decided that I wanted a pocket to keep on my Daily Sketchbooks and designed this pattern last summer. It fits around a book cover that measures 7 1/2-9 inches in height and has a Velcro closure. The pocket easily carries 5 drawing tools. The Velcro tabs can even be wrapped around the whole book if you want to keep it closed when packing it in purses, travel bags etc. The tabs can be seen on the Back cover of the Blue Purple Sketchbook.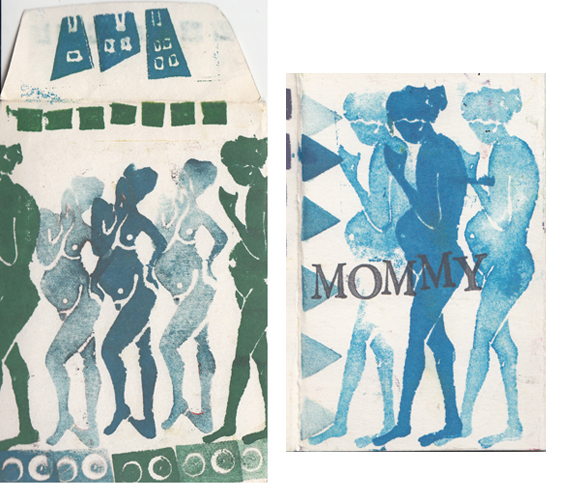 Pen Pocket for Travel Sketchbook: I took this recycled book, that I made a watercolor paper page block for, and added the pen, eraser, and 3 pens before we went to Spain last Fall. The pocket fits around the front cover, so you can easily grab whatever you would like and I frequently sketched standing up as I followed our Walking Tour Guides.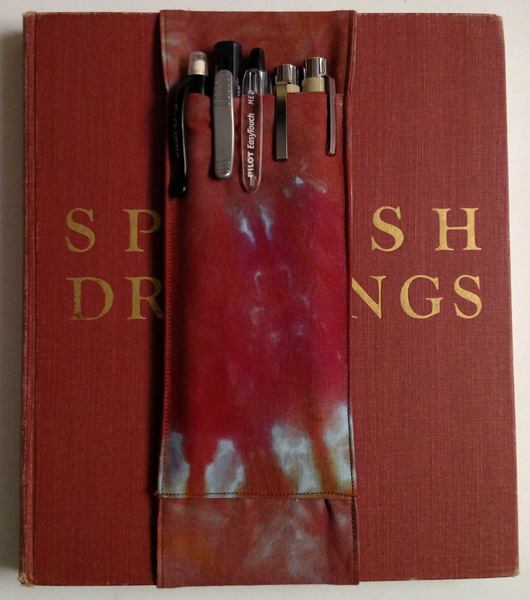 I make hand-dyed fabric and selected coordinating pieces for each sketchbook, but my friends each used my PDF tutorial and made one with a single piece of cotton fabric. It only take 1/2 yd of fabric.
Tutorial for Making Pen Pocket: I created a 4 page PDF Tutorial for making this pocket, and would be delighted to share it by email. Leave a comment on this blog post and I will get your comment, with your request in an email. I'll then send it to you as soon as I can as an email attachment.