Vacation in Spain - Part 2
Before we left for Spain, I put 2 X 2" squares on several sketchbook pages, so I could add one image that stood out in my mind each day. Here are the 3 grid pages that are now completed.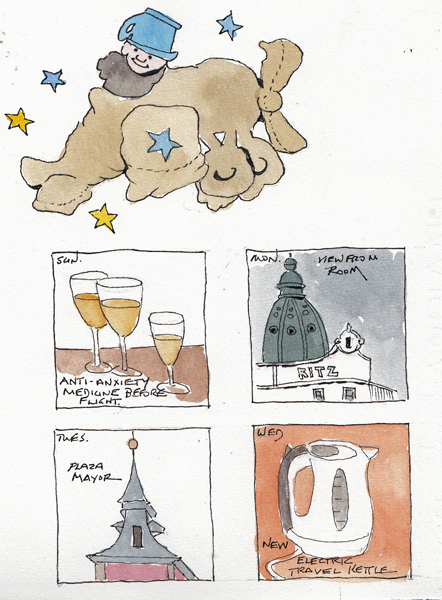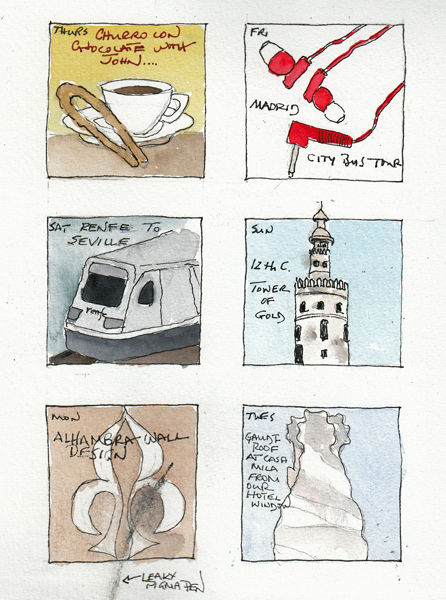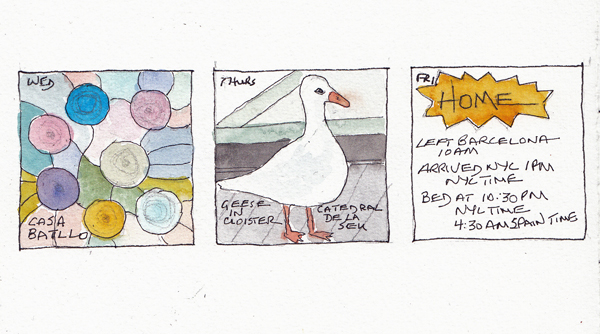 I also prepared pages to record activities for each day, which always is appreciated when I'm trying to remembers restaurants and other places.