Vacation in Spain - Part 3
I did occasionally sit down to sketch and paint while in Spain - while listening to music, sipping coffee, watching Flamingo dancers, or drinking a glass of wine. The sites weren't pre-selected and all but once, my husband was with me as we talked and enjoyed our vacation.
Madrid:
I walked to Plaza Santa Ana one sunny afternoon while my husband went to the gym. There was a place to sit in a central area among outdoor cafes, each with their own musicians that alternated playing. The Teatro Espanol was at one end of the Plaza and I sat there enjoying my surroundings while drawing and painting.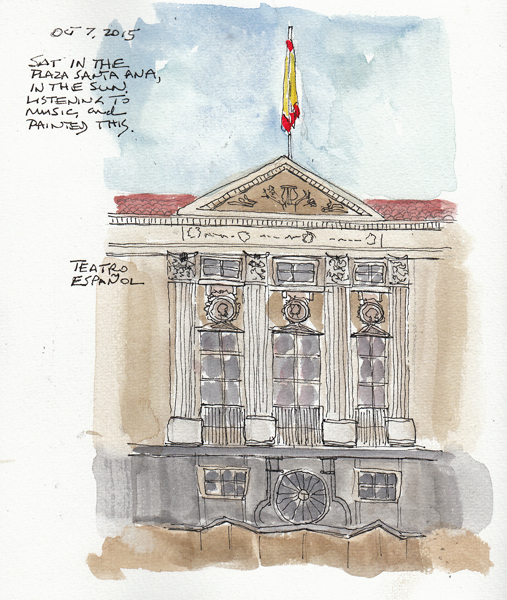 My husband and I took a long walk our last day in Madrid, and stopped for a mid-morning cup of coffee. I was facing several apartments around the Plaza San Andreas, and I loved the combination of colors and the sun vs shade.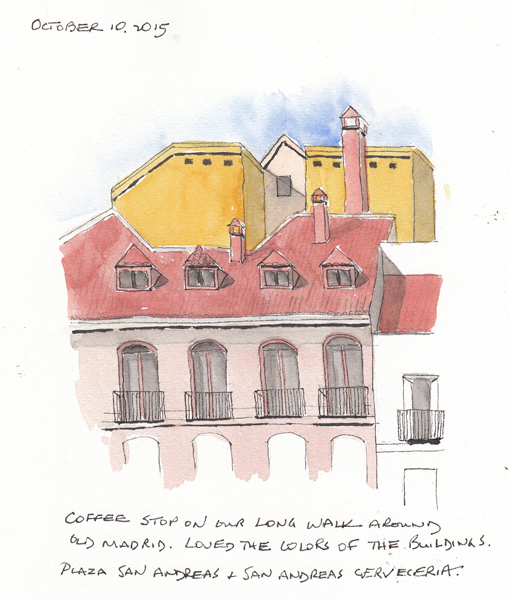 Seville: We had dinner in our small hotel dining room the day we arrived, and less than a dozen of us watched a pair of Flamenco dancers, a guitarist, and a singer. The flamenco dancers moved too quickly to sketch, so I drew one of the repeated poses of the guitarist.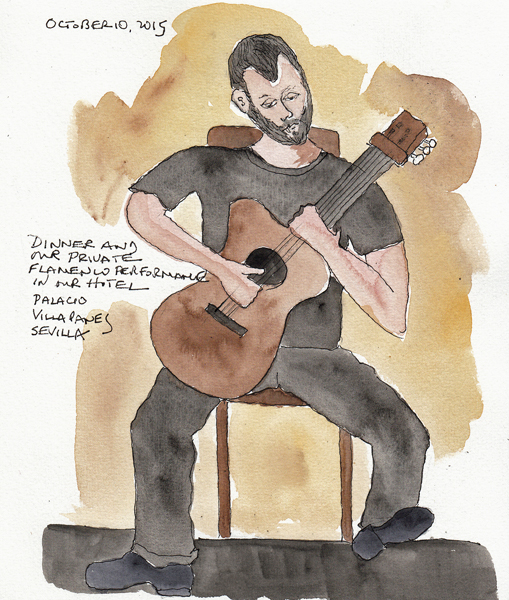 Barcelona:
We spent one entire day looking at Antoni Gaudi buildings: Sagrada Familia, Guadi's home and museum at Parc Guell, and Casa Batllo several blocks from our hotel. After walking around the exterior and interior of Sagrada Familia, I set up front, in the nave, and sketched the ceiling above the altar while listening to someone, somewhere sing Ave Maria.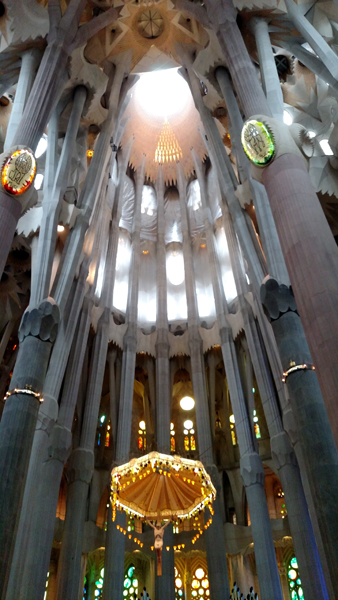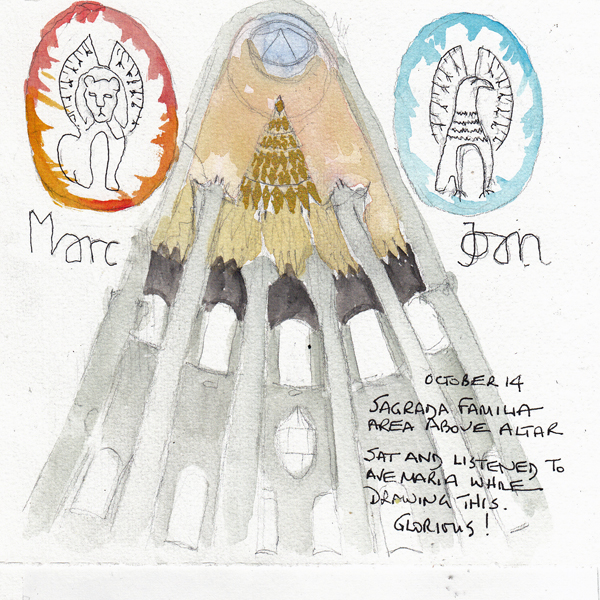 We stopped for a glass of wine in a gorgeous plaza, after visiting the Picasso Museum. While there, a well-known elderly Flamenco Dancer stopped right in front of us, so he and the students made it into my painting.