Vacation in Spain
We just returned from 12 days in Madrid, Seville, and Barcelona. It was hard to find time to sit down to do a quick sketch as we traveled, so some of my time I carried an open sketchbook and sketched our walking tour guides, and an interesting roofline or something to remind me of the places. Each tour (except Santa Cruz in Seville) is about 3 hours and 2-3 miles. The Santa Cruz tour was as long as the others, but that area which is very old is very small with winding alleys. I have 5 of these journal pages, one with a watercolor wash, and 4 without. Since this is "Inktober Month" I may leave them unpainted.
Walking Tour of Madrid - from Plaza Mayor, through old Madrid and then up to the Palacio Real, Cathedral Almudena, and Opera.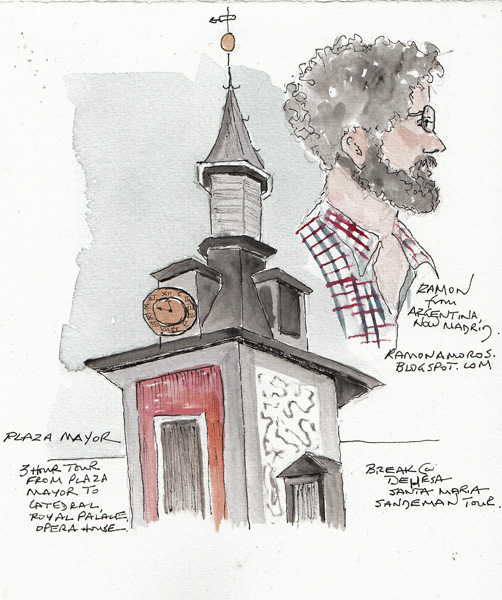 Seville Walking Tour of Barrio de Santa Cruz - the tiny old section that was occupied by the Muslims and Jews from at least the 8th C until 1492 when Ferdinand and Isabella expelled all non-Catholics from Spain.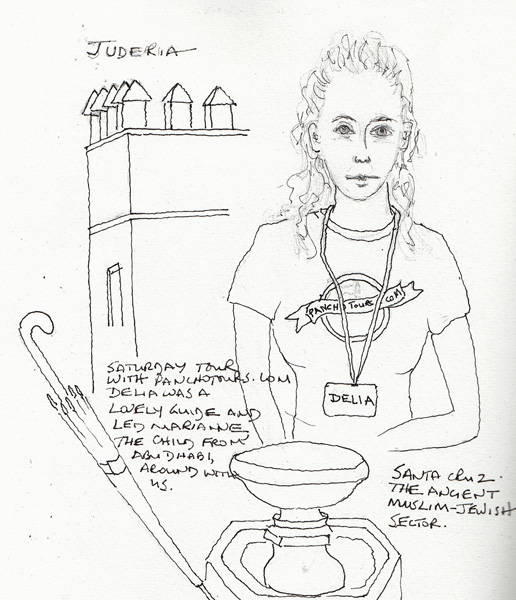 Walking Tour - Highlights of Seville: This tour began at the Seville Cathedral, then extended to the Real Alcazar, the Archives of the Indies, the Harbor, the Bullring, and the Spanish Pavillion.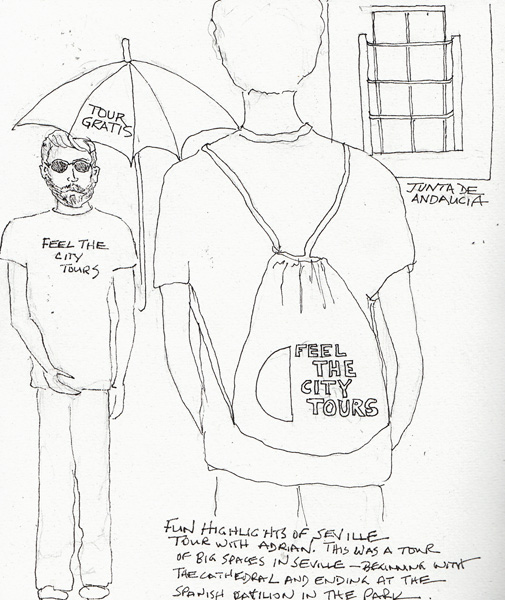 Granada: We took a day trip from Seville to Granada to see The Alhambra - lots of hours on a bus, but worth it.
Barcelona - We loved the city, but had a very disappointing tour guide. We've done these walking tours with many companies in many cities, and this was the only one that we left before the end, partly because it started to rain!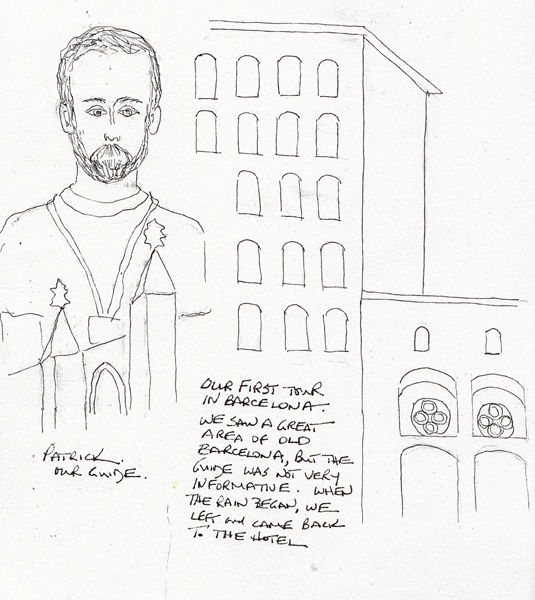 We were traveling with another couple, friends for 45+ years. Only my husband was in Spain previously and then only in Madrid for a few days for a meeting. So glad we finally saw these 3 big cities, and hopefully we will return to Barcelona to explore this amazing city in the future.