Figure Al Fresco - Two Wednesdays in September
September 16th, we had a model with the largest head of curly gray hair, and I've enjoyed drawing her at various figure drawing venues previously. This time she used a big pink ball in some of her poses.
These are 3 of the 10 one minute poses that were fun.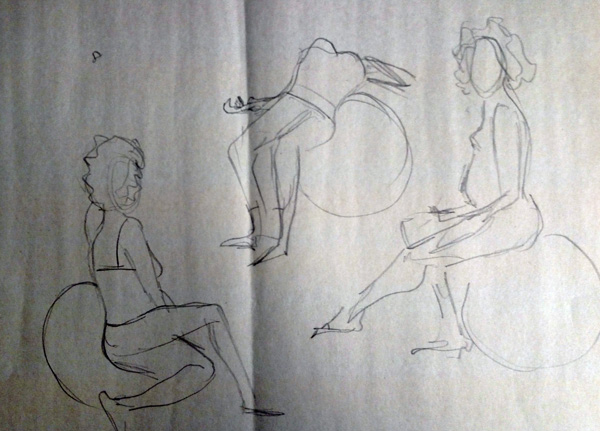 I put all of her 5 minute poses on one sheet of watercolor paper and used a Sketch and Wash pencil and my water brush to add gray tones.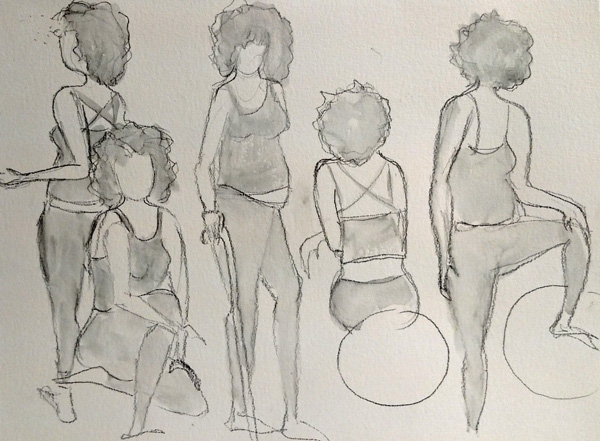 I only had time for one 10 minute pose before I needed to leave.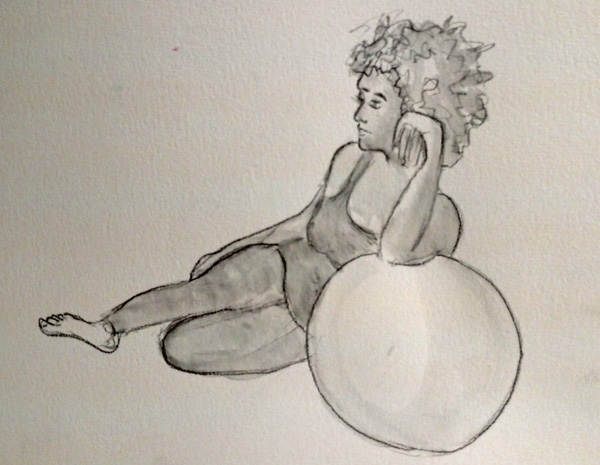 On September 23rd, I sketched the model on the right, middle, and left - and then squeezed in two more 10 minute sketches among the first 3. The drawings were again done with a soluble graphite pencil and then shaded with a waterbrush. Working out this composition was fun!