Wednesday Carousel and Art Day in Battery Park 9/9
Wednesday Art Day began at the Seaglass Carousel - our first ride on this beautiful piece of art. The exterior was designed to look like a nautilus and this is a photo from a different angle than I posted before, followed by pictures of Benedicte and I enjoying the ride.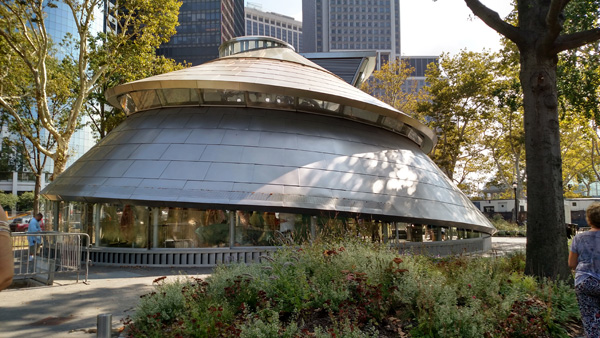 Benedicte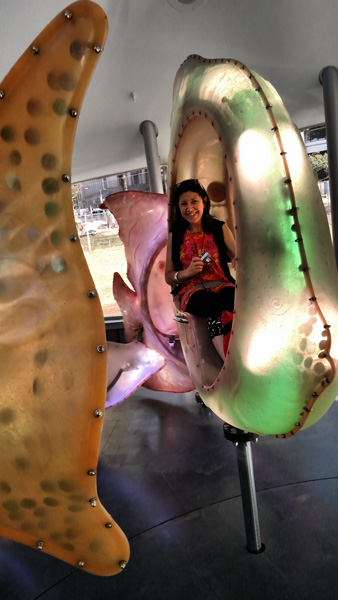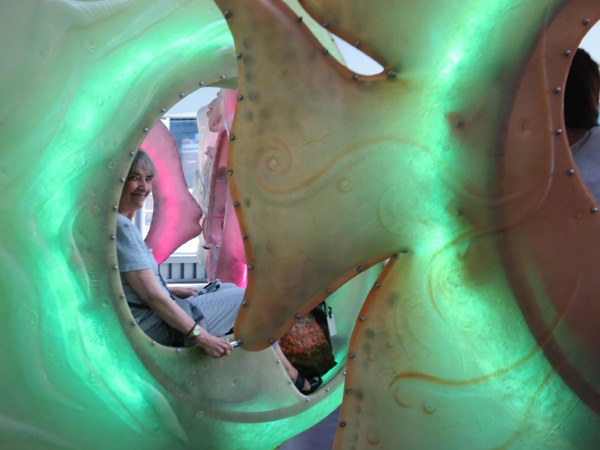 We loved every minute of it - seeing each other only intermittently as our fish rotated. We walked down through Battery Park to Wagner Park with huge smiles.
I just started drawing when I started to receive emails from friends asking if my email was hacked. So my drawing time was unfocused at best. I did one drawing of the building in which Gigino's Restaurant is located, then another very simplified drawing using some of Marc Taro Holmes techniques from Lesson 2.
After lunch we went to Figure Al Fresco and Steve was our model for the afternoon. He is the weight lifter/runner and each time he models he gets better. He thoroughly enjoys it, and I wanted to just post a few of his very unusual poses. The amazing thing is that he can hold them for the specified time.
Two out of ten 1 minute drawings on newsprint: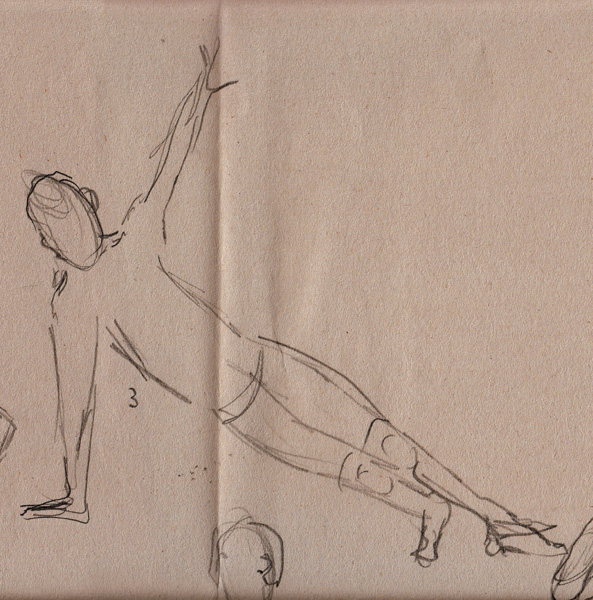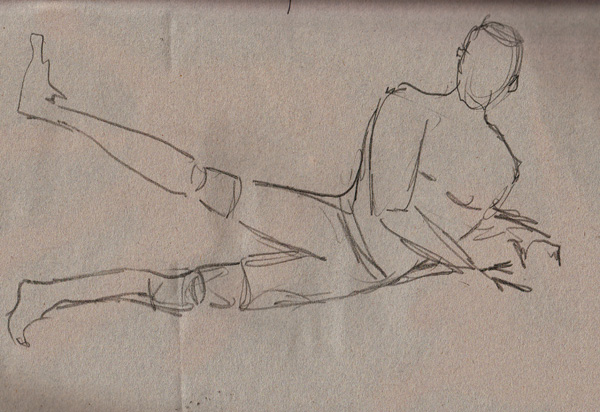 Two minute pose on newsprint: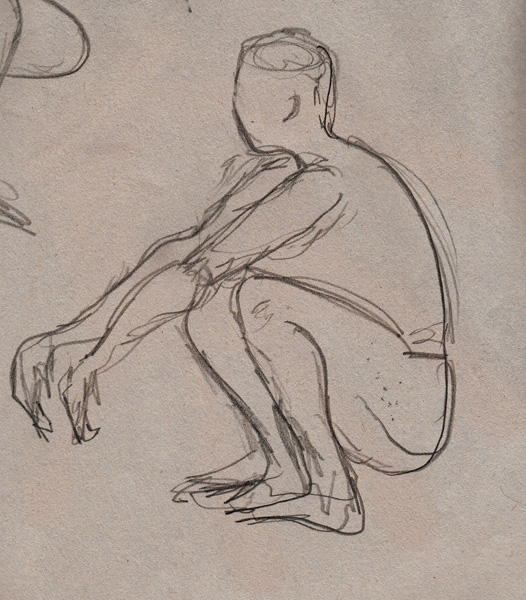 One of 4 five minute poses - his position was so unexpected he made all of us laugh. My first 10 minute sketch was rained on, ending the afternoon prematurely as the soluble graphite started to run!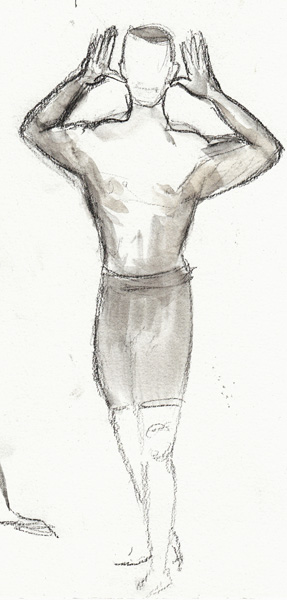 We ran to a coffee shop to sit out the rainstorm and then walked to the subway in the sunshine.