Fast Pen and Ink Drawing Practice
I am still doing homework and practicing skills from Marc Taro Holmes' Craftsy class (Lessons 1 and 2). My two drawings of Pier A, in Battery Park City were drawn with a Pilot Metropolitan fountain pen, then darkened with a Pentel Pocket Brush Pen, and then touched with a waterbrush to pull out some more color. The Nakima black ink pulls out as blue.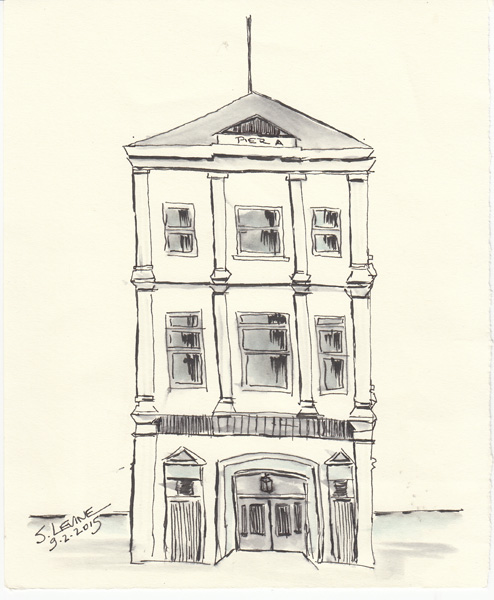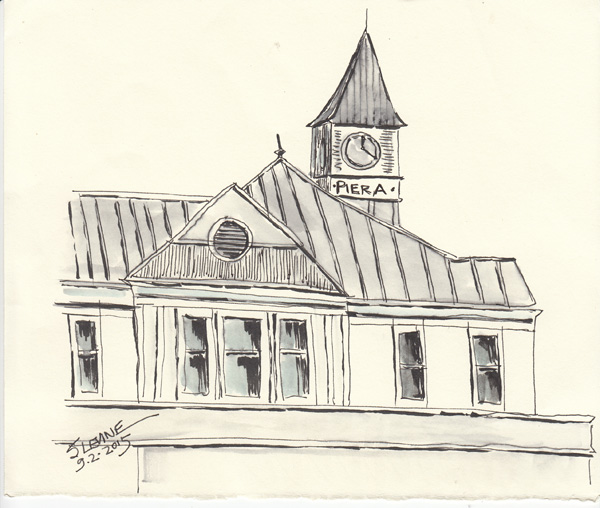 I've watched Lesson 2 twice, because I am incapable of seeing how to draw an image just by drawing the shadows. This is from a photo of the Statue of Liberty, and she was created completely with a Pentel Pocket Brush Pen.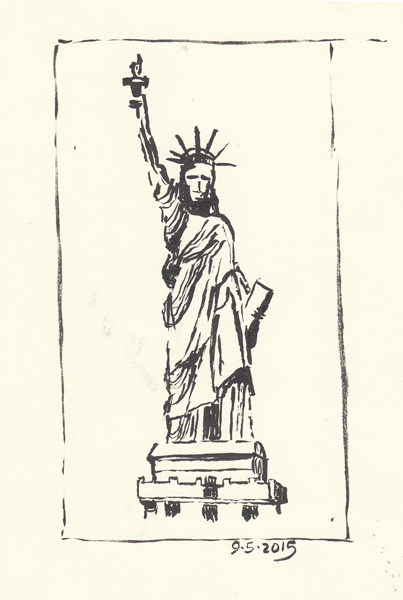 And this is my second attempt at drawing just the shadows and then using a fountain pen to add some marks and some tones. I took this photo of rooftops from an apartment window in Montmartre, Paris.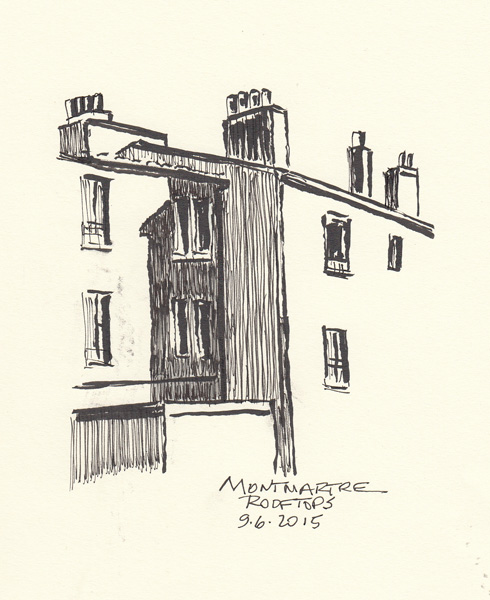 Practice of these techniques are to be continued, and hopefully used on our Fall trip to Spain.