Art Day in Battery Park City - September 2, 2015
I am taking Marc Taro Holmes' Craftsy Class on Travel Sketching and was anxious to do more homework before arriving at Battery Park City on Wednesday. I draw fast and more accurately when I don't use continuous lines, so the evening before I gave up the continuous line and quickly sketched the Conciergerie in Paris in pen, from one of my photos, and then "added the darks." After just one video I know I will love his lessons.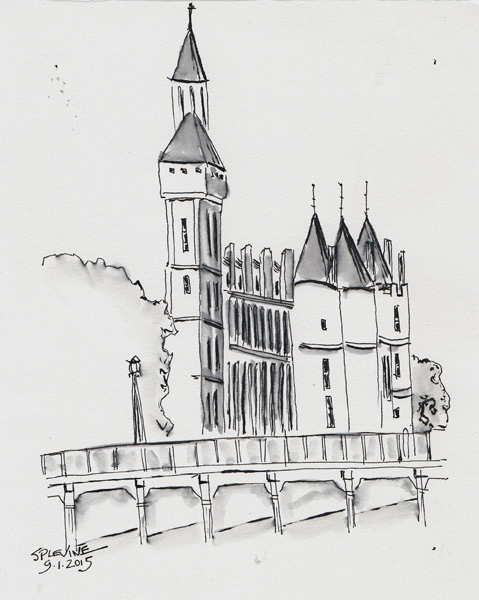 I arrived at the Park 10 minutes before the Art Cart and did a "Fast Drawing" of the front Façade of Pier A. My pen had water soluble ink so I just pulled out some ink with a water brush and may still "add the darks" at home.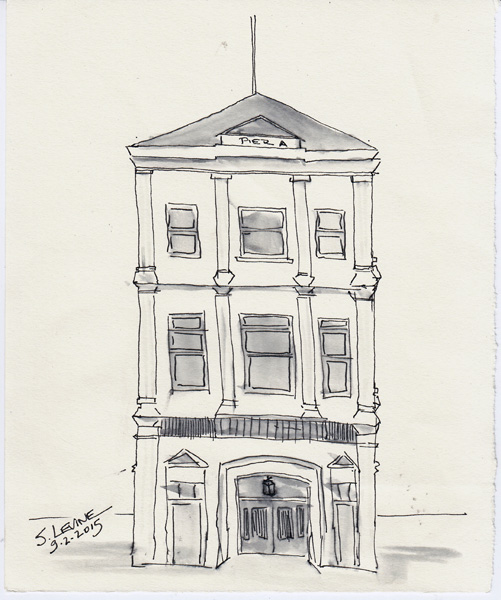 This is one of the Gardens in the Park where many of the sketchers spend the morning. There is abundant shade and a wonderful breeze from NY Harbor, and the Hudson and East Rivers.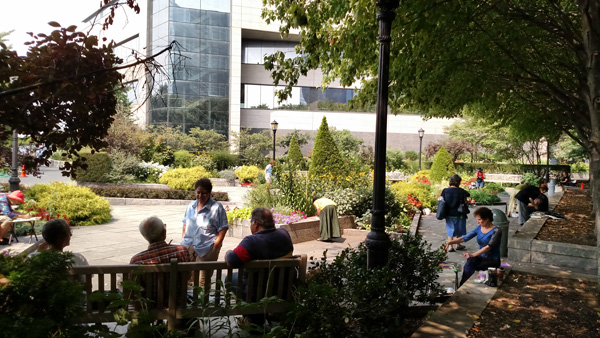 I went to the other end of the Park and sketched Pier A, a recently renovated building between Wagner Park and Battery Park. I was under a huge shade tree and loved being there watching all of the activity in the Park and the Harbor as I painted. This is the end of the Pier A Western façade as it juts out into the Harbor as painted in my accordion sketchbook reserved for NYC paintings.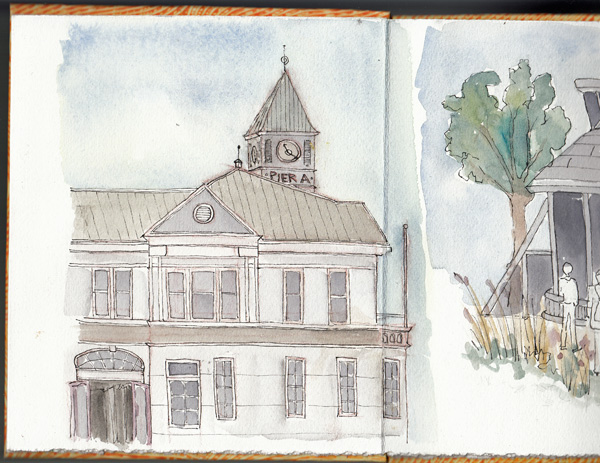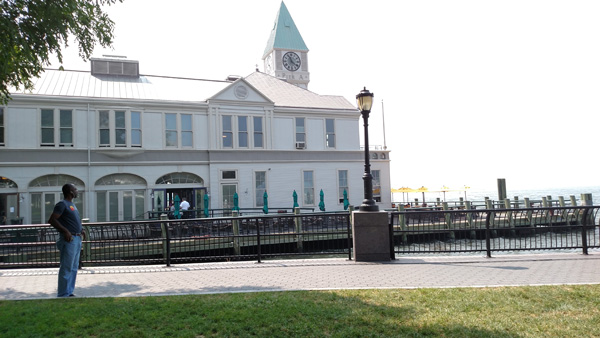 After lunch there were 2 male models at Figure Al Fresco and more than 50 artists arranged in a big circle drawing them in 1, 2, 5, 10, and 20 minute poses.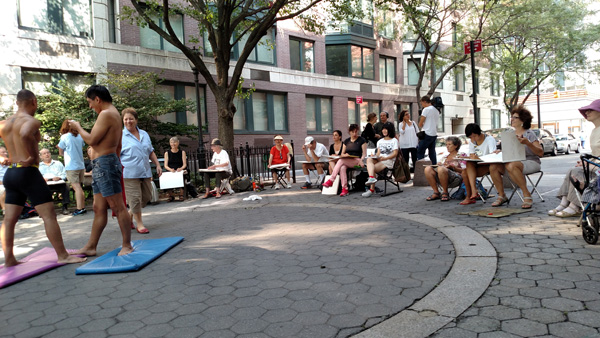 Here are 3 of my 4 five minute sketches.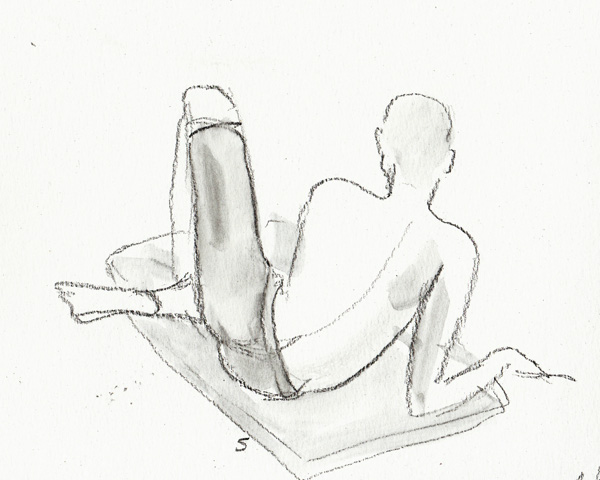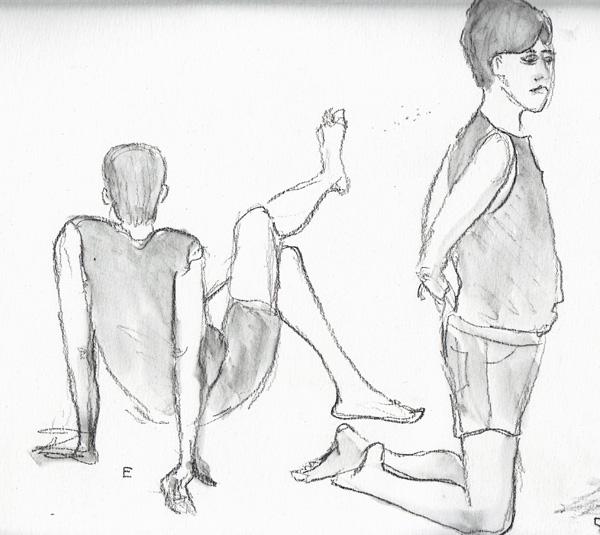 This was the final pose - 20 minutes with the two of them back to back.