Museums of Art and Design and American Folk Art
Pat, Benedicte and I spent a full day last week at the Museum of Art and Design (MAD) and the American Museum of Folk Art. There were two excellent exhibits at MAD, but as artists who like to draw figures, the Ralph Pucci Mannequin exhibit made us pull out our sketchpads and iPad, and want to draw. One half of the exhibit showed his studio, with mannequin body part casts and partially assembled and assembled bodies. I love the yellow full body casts on the top shelves.
The other half was a huge demonstration of mannequins created by designers - for example Diane Von Furstenberg. But one of them was even designed by one of my favorite artists - Maira Kalman.
Here are two photos I took of the studio section and one of Benedicte photographing one half of the line-up.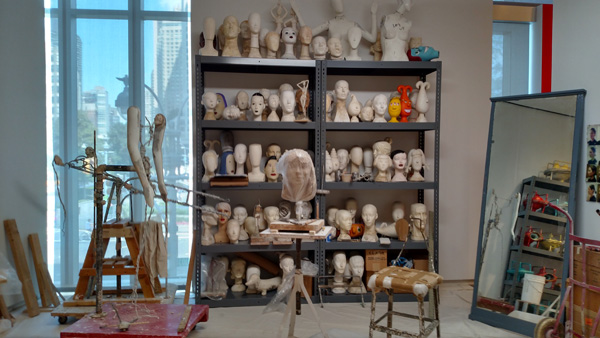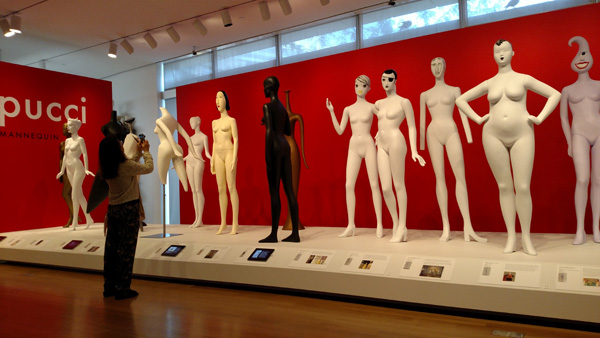 I selected a few mannequins to draw. The one on the left was designed by Maira Kalman.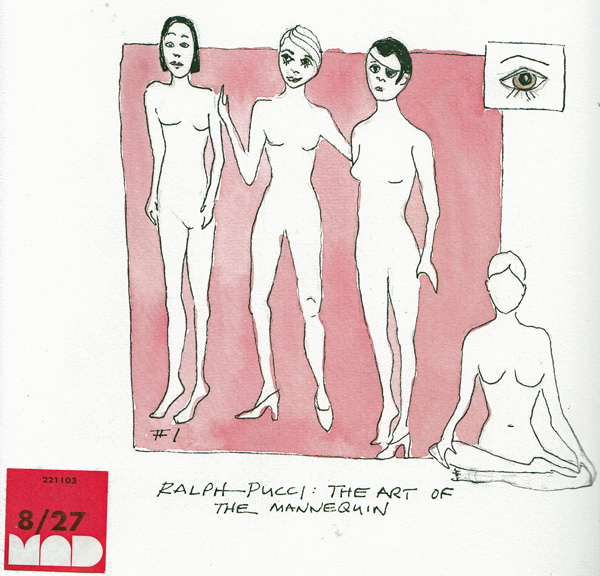 Next I sketched just the heads of the most bizarre mannequins. Most of their bodies were the same shapes, but in different positions.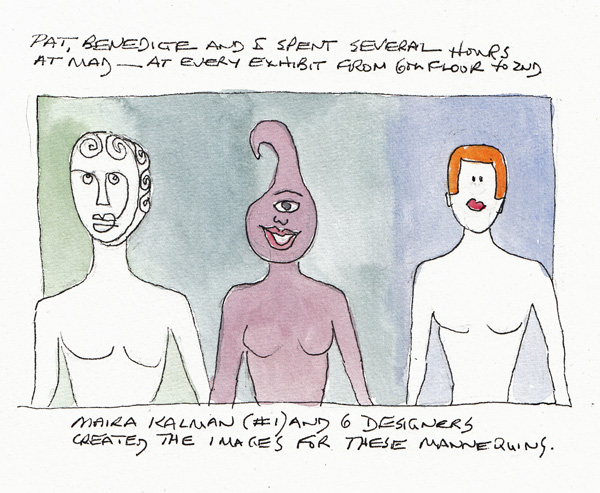 After lunch we went to the American Folk Art Museum to see the "Folk Art and American Modernism" Exhibit and my favorite piece was a 19th C. Archangel Gabriel weathervane. I loved the patina and tried to create some of it with my paint colors.