Weekend Coffee in Central Park
We live within walking distance of the Conservatory Water in Central Park, and this is one of a series of photos I took this summer on mornings when we go for coffee and watch the activity of the toy boats in the pond. This is Le Pain Quotidien café - the source of our coffee and my croissant. Most people stop to buy food and continue on their walk, so slowly sipping coffee like we do is not a problem. Children rent remote-controlled sailboats for the pond ($11 for 30 minutes). The "big boys" bring their own toys and the handcrafted beauty in the photo below plays Dvorak's New World Symphony as it sails!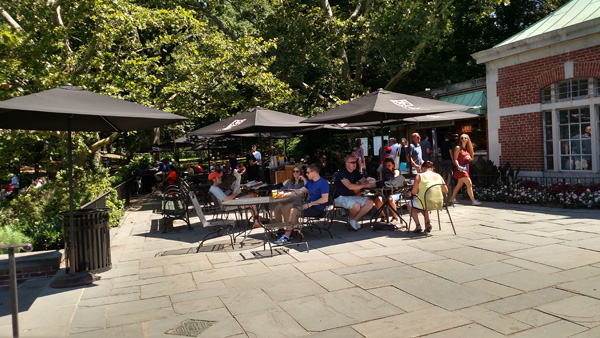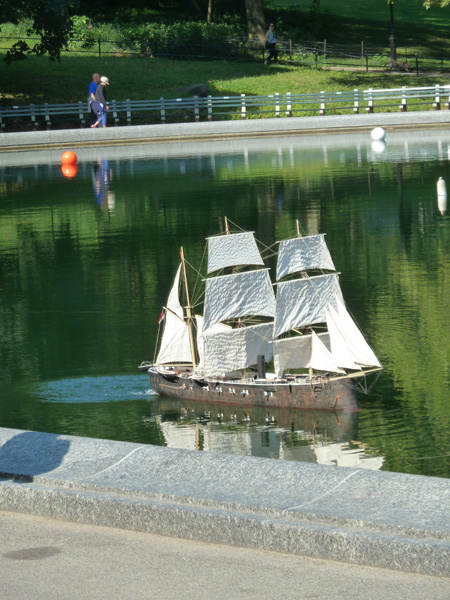 I frequently draw/paint while we are there and here are 3 recent sketchbook pages.
Dogs can be off their leash until 9AM. New York City dogs are very well behaved, as anyone knows who watches many dog walkers with 6 -8 big dogs on a leash. They don't bark or nip each other, and I love watching a group of them sitting patiently watching an apartment entrance waiting for their "friend" to come out to join them. One of the big dogs took a nap at my feet, and I sketched him in two positions before his owner woke him to go home.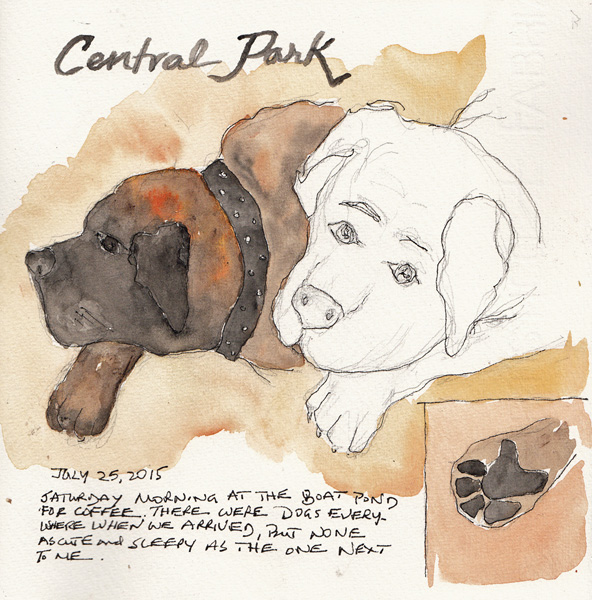 This weekend I sketched a Mother and child on Saturday, and another contemplative young woman on Sunday.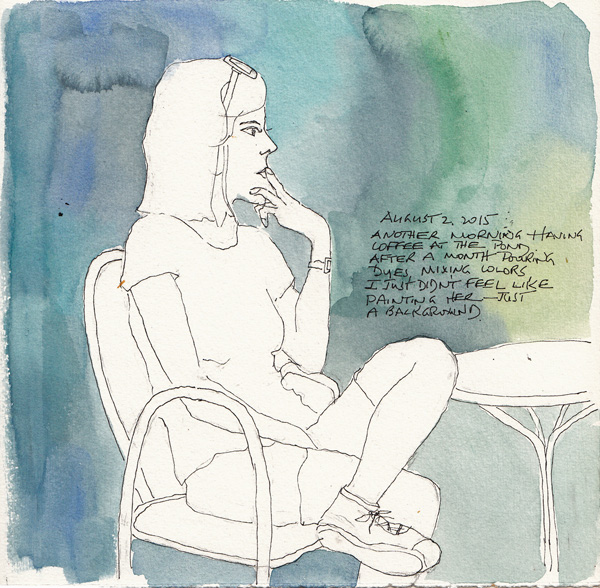 There are still lots of flowers in bloom, but there were lots of bees buzzing around, so I just looked from a distance and didn't try to draw them.