From Dye Painting Silk to Watercolor to Dye Painting Axel on Cotton
I started to dye fabric for quilting in the 1990s, and my big projects were the dye painted, quilted, 6 foot square chuppahs that I made for our 3 children's weddings. We live in a Manhattan apartment and it took me quite awhile to figure out how to develop a surface design studio without a dedicated space. I loved mixing the primary color dyes to match the color requests from the brides, and definitely loved painting and shading the silk. While making the chuppahs in 1999, 2oo3, and 2005, my interest in watercolor painting on paper began and I love moving back and forth from paper to fabric.
Here are the 3 chuppahs: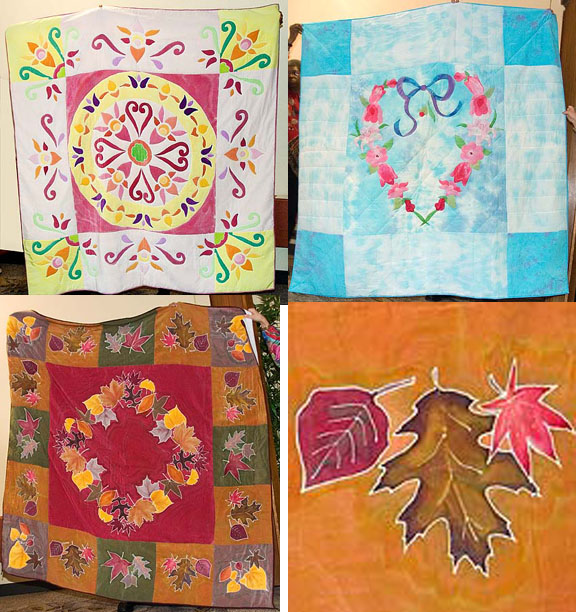 I couldn't find watercolor sketchbooks that I liked and began to make my own, initially with traditional bookcloth, and then with fabric that I dyed. These are the earliest ones I made.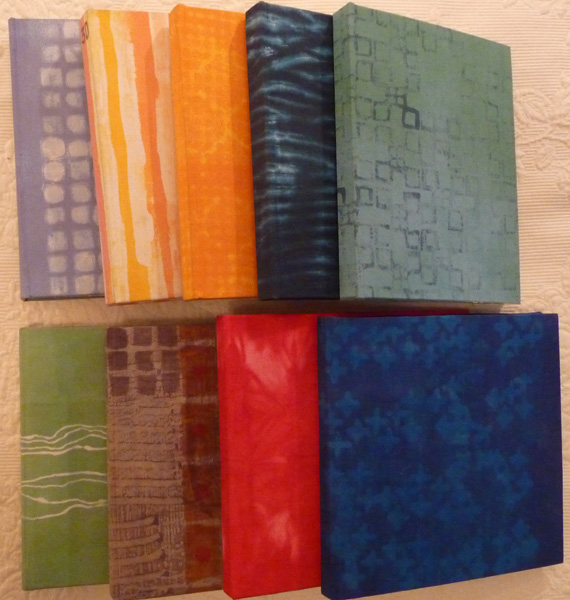 And this shows the progression up to early in 2015.
I even make an annual Remains of the Day book, inspired by Mary Ann Moss, using scraps of my fabrics. Here is the one for 2015.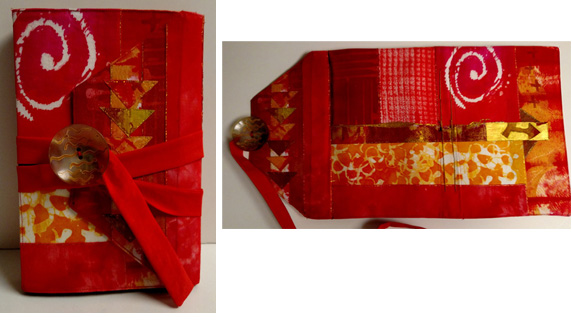 I also just started making pockets for my pencil, eraser, and pen that I can attach to my current sketchbook and it was made with scraps.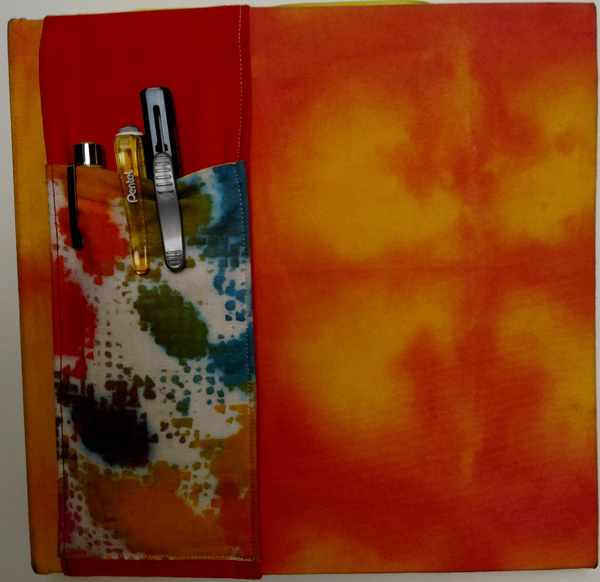 We traveled most of June, so I decided that July was going to be a "surface design" month to dye fabric to replenish my stash. My studio is very small, and not appropriate for wet projects. Here is a photo of the 6 X 9' space while I was pulling out lots of surface design supplies. You can see a color wheel made from mixing the primary color dyes on the back wall.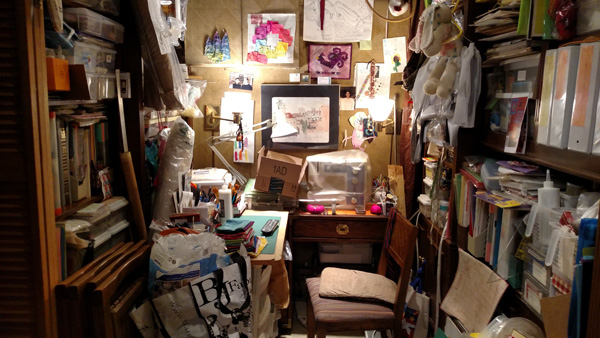 Today is my final day of dying fabric, except for washing out 8 more bookcloth pieces tomorrow morning. And this is my stash for the month. I completed 20 samples on which I worked out specific techniques, and made 32 pieces that can be used for bookcloth, bookcovers, pen pockets etc.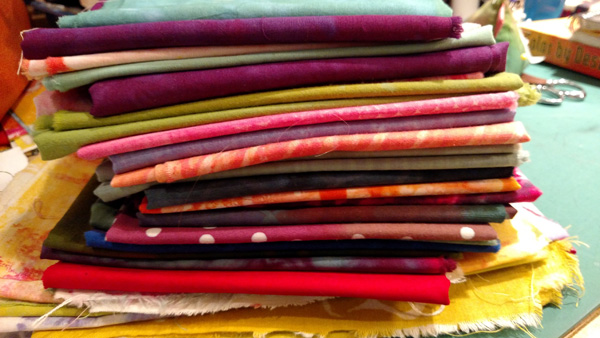 My favorite project of the month was my dye painted images of my imaginary friends Axel and Alice. If you follow this blog, you may remember that Axel was born from my imagination during a 100 day project, and in conjunction with a homework assignment from Sketchbook Skool Semester 4. My grandson Zach is my co-creator and he recently decided that Axel and Alice came from the moon and have heads of that shape because they were born during a crescent moon. I decided that Martians are green and Moon people must be blue. I loved creating these two 12 X 6" fabric paintings of them during one of my sessions.