Wednesday is Art Day in Battery Park
This is a view of the Southern tip of Manhattan, and the trees along the water are part of Battery Park. The multilevel triangular-roofed structure, at the bottom of the photo, is the Museum of Jewish Heritage, and we spend the morning painting, just to the south of that building, and in the afternoon draw a clothed model just to the north of it. Turning my camera a little further North and you can see The Freedom Tower, the new World Trade Center, which dominates the skyline.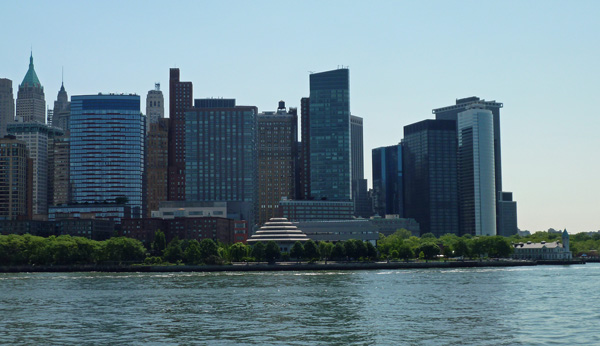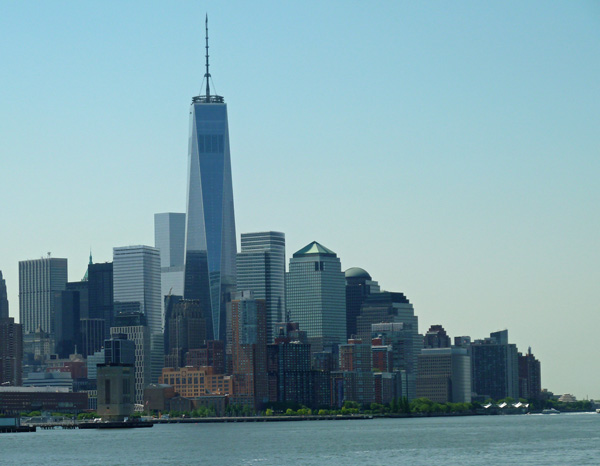 The gardens surrounding the Museum are full of dinner-plate size hibiscus this month every year.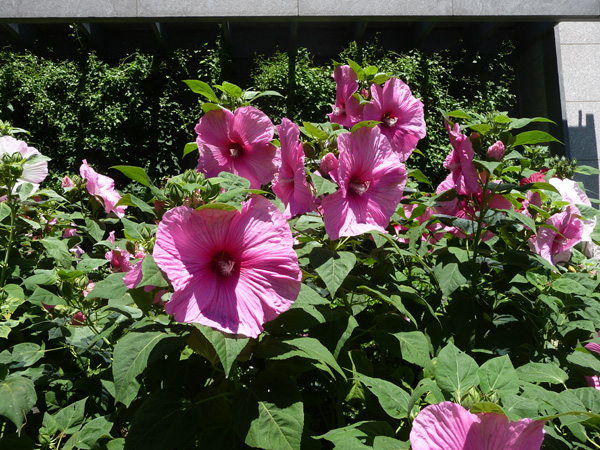 If I turned around while painting, this is the view I would have seen.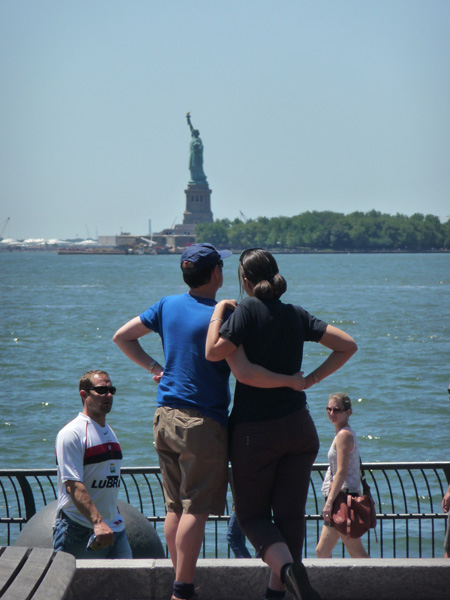 My first painting on Wed. was a composite of the 3 color flowers on display. Then I just looked up, and decided to draw "what was in front of me" - the wall of the Museum with sky, clouds, and trees reflecting in one set of windows.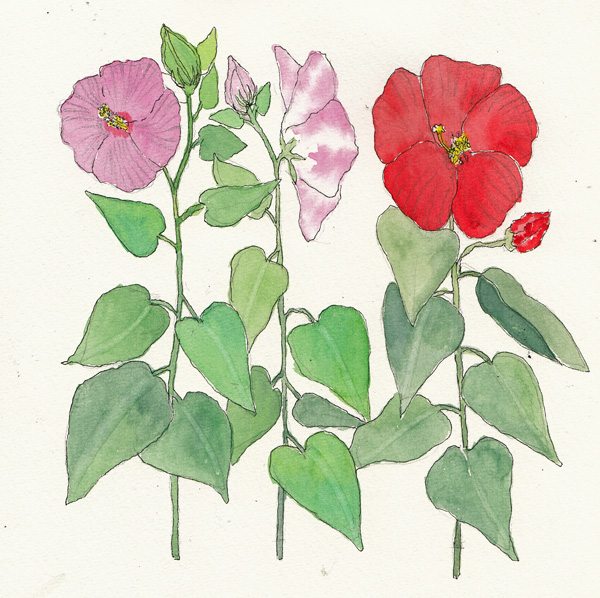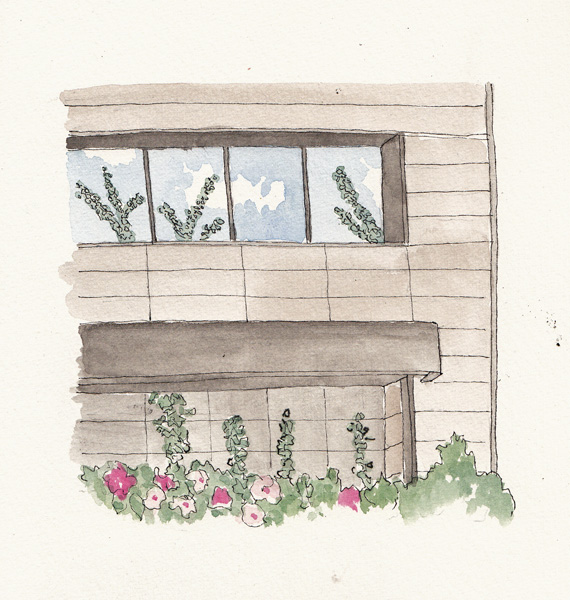 After lunch we moved around the Museum, to the area of the Park known as South Cove, for Figure Al Fresco to draw Rebecca. She is a model who I like to draw best in very short poses. Here are the last 4 of my 10 one minute poses.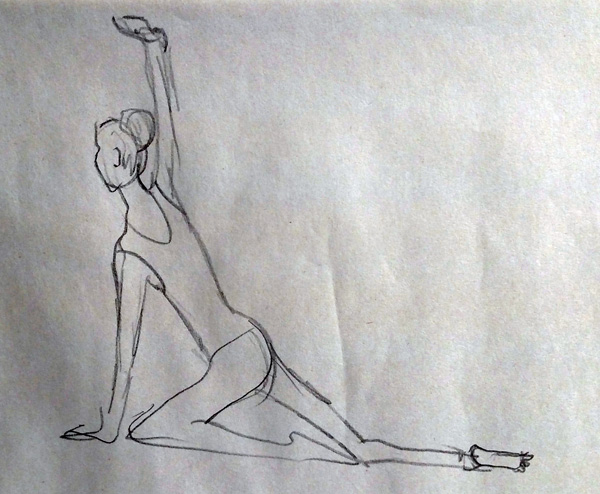 This is a free program sponsored by the Battery Park Conservancy and they even bring art supplies to every session from the beginning of May to the end of October.