A Fun Trip on the Staten Island Ferry
Our granddaughter from Washington DC spent last week with us in NYC and 3 of her NYC cousins stayed over the first night, and then Zach stayed for two more. We went to the Museum of Mathematics, an Art session at MoMA, Matilda The Musical on Broadway, and the Museum of Natural History. On her last night, our remaining 3 NYC grandchildren returned from 7 weeks at summer camp, so she had a full week of cousins.
One day we took Annabelle and Zach on the Staten Island Ferry to see New York Harbor and the Statue of Liberty. The Ferry, which is free, runs every half hour from both Manhattan and Staten Island and the two ferries pass each other on each of these 30 minute runs. Here is a photo of our ferry passing the one headed in the other direction.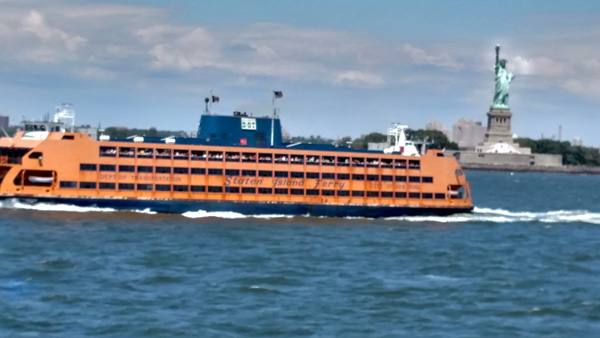 When the ferry reaches Staten Island all passengers must disembark, and can wait for the next return ferry in a waiting room with two huge fish tanks. We took sketchbooks, and here is my painting of two of the fish.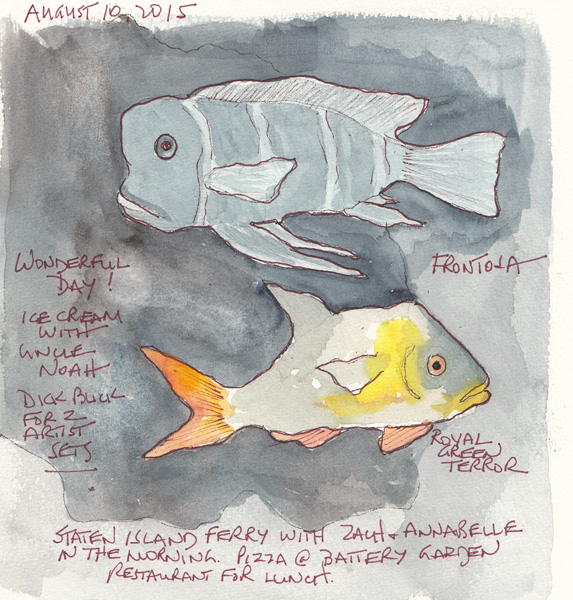 This is the fish that Zach sketched, but I don't have a copy.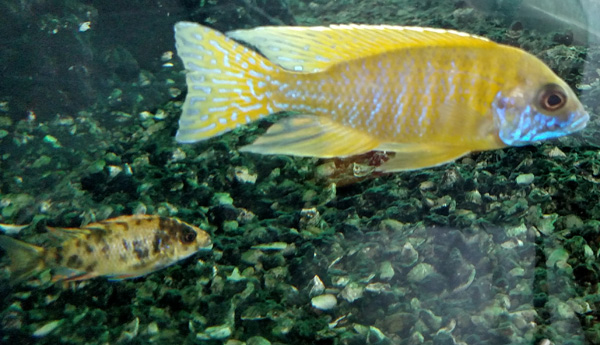 On our return trip we had a great view of the Statue of Liberty, and the tip of Manhattan.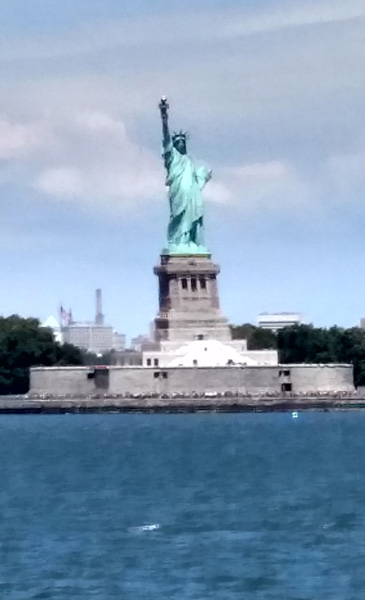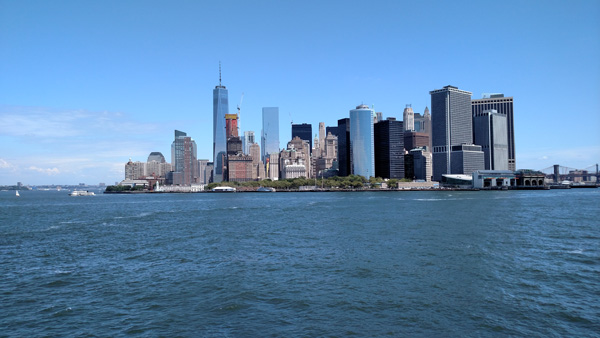 After ice cream with a visit to our son, Zach's Dad, we went to the big Dick Blick store where they each chose a new big art set.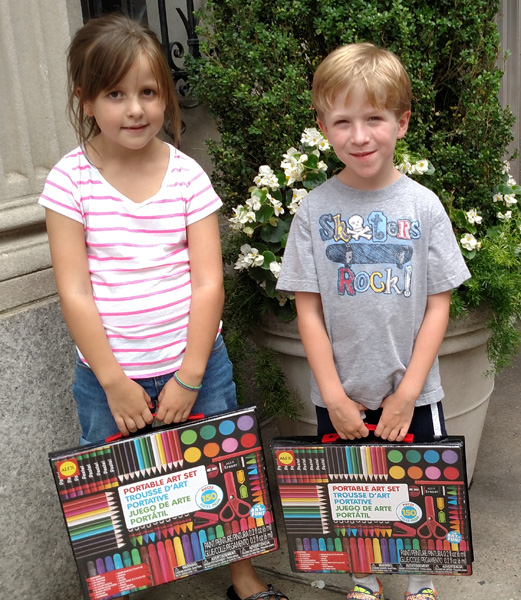 They sketched with color pencils immediately, making 10 drawings in total, as soon as we got home! They even put prices on them in case someone in the family wanted to buy one! We were sad to return her to her parents and brother over the weekend. This is her second week with us this year and we are already planning another visit.