Searching for Imagination
I didn't realize that my 100 day project, in which I would make one sketch from my imagination each day, would suddenly explode. Last Friday Sketchbook Skool Semester 4 began with Artist Illustrator Jonathan Twingley. And his work, and his homework assignments, are all about challenging your imagination. Assignment #1 is to make ink blots and use them as the basis of art. My first ink blot was large and the only thing I saw in the shape was a bear head, hanging on a hunting lodge wall.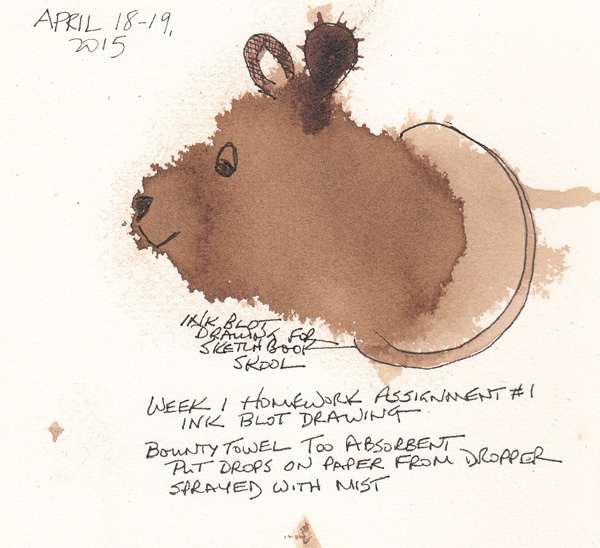 Assignment #2 is to draw from your imagination every day for 6 days, and on day 7, to select some of the images and make a collage page. I filled 11 pages in the first 4 days and was surprised at the sketches that came only from my imagination. My only observation, is how dependent these sketches are on my decades of drawing my world from observation.
This sketch started with a table and then I started to see it as a desk, and eventually a comfy library. But suddenly I realized that I finally had a setting for a metadrawing, a homework assignment of Mattias Adolfsson's in Sketchbook Skool Semester 3. And I sketched a pig, lying comfortably on the floor, making a drawing. I had to look up the concept of metadrawings, which are drawings about drawing. Mattias also called this type of drawing "enhanced reality."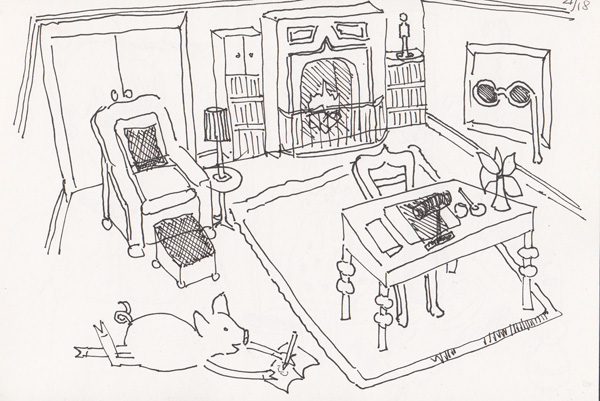 Another one of these pages captured a sailor, an artist, and a chef. I have no idea where this character developed, but I hope to use him in other drawings.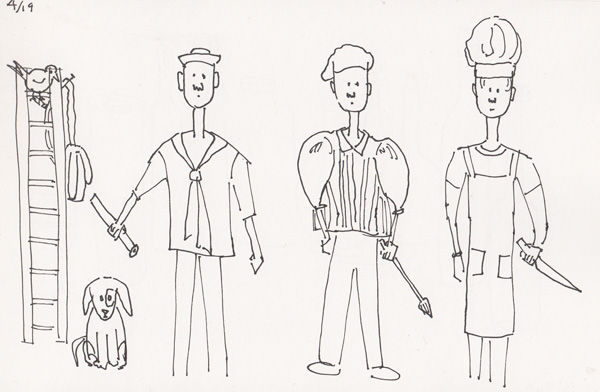 I'm also still sketching from my imagination daily for 100 days as part of the 100Day Project and just completed 16 days. Here are two of the more recent sketches.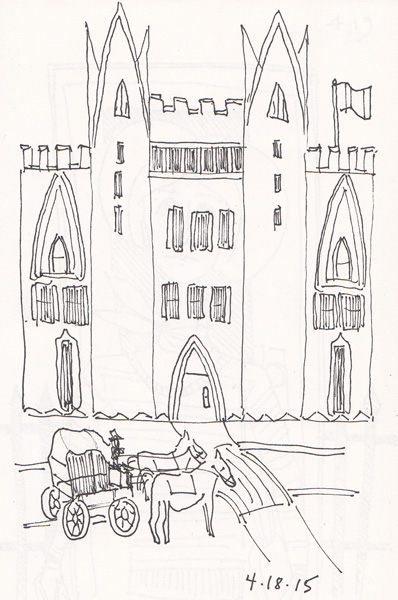 I'm so interested to see where this "drawing from imagination" takes me. I am still drawing from direct observation which I love, but I'm also having fun stretching my imagination with Sketchbook Skool Semester 4.