Drawing with Dip Pen and Ink Washes
We are still drawing with dip pens, ink, brush, and ink washes in my drawing class. I really like this technique, and love my Brause steno nib. It is the first nib I bought, among many, that is not scratchy, holds a reasonable amount of ink, and is somewhat flexible. I did two drawings this week, a still life to celebrate Spring, and a plaster bust.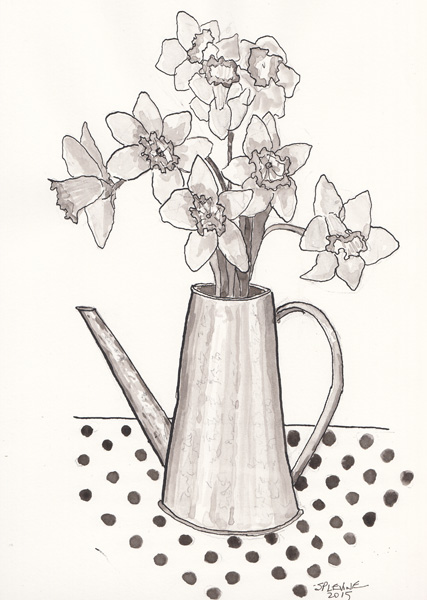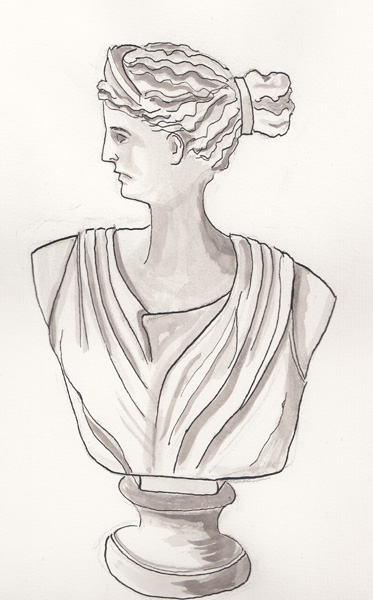 My Professor said that it is great experience to draw white plaster casts because all of the variation in values is due purely to light. I keep raiding the prop room to pull out what I want to draw, instead of the suggested models/still life. Three more weeks of this class and the ink drawings are my favorite part of the experience so far.