Drawing From Imagination - Yikes!
As a child and younger adult, I could draw from 2D images and always told my husband I was just a good copier. When preparing for my retirement from a 40 year career in medicine, I started drawing more and from 2005 (when I joined Everyday Matters), I started drawing from life - and slowly developed some skills with LOTS of practice.
But I always knew that I could not draw completely from imagination, and the second homework assignment from Adolfsson and Defline in Sketchbook Skool Storytelling still aren't done! So I decided to do my own "100 day project" to try to extend my doodling and develop some small ability to use my imagination.
I dedicated a 100 page 4 X 6" book that I made with copy paper for daily sketches from my imagination. And to avoid any excuses, I made a pen/pencil holder to wrap around the book so I can take it anywhere and always be ready.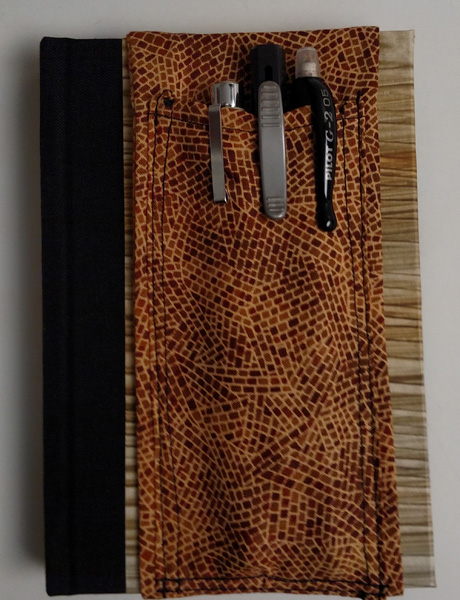 I didn't intend to show any of my drawings, but Jonathan Twingley's Week on Sketchbook Skool - Stretching is all about imagination. So I decided to post a few drawings since I started on April 6th, and to periodically add some observations about my own brain.
An Early page - my barn:
I finally read Perfume by Patrick Suskind and decided to draw perfume bottles: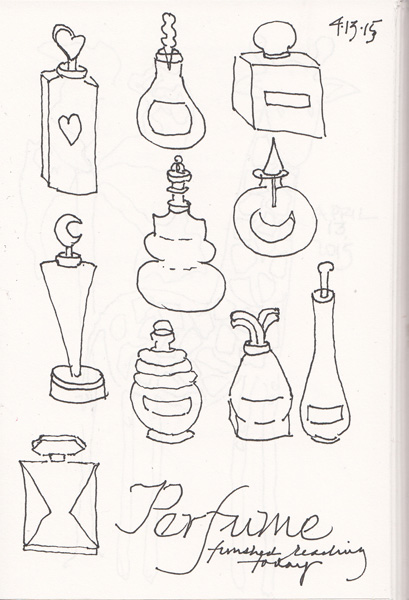 Working at my Sewing Machine in my Studio:
Sailors from the Musical Revival of "On The Town": I specifically looked at the costumes Wed. PM and drew these Thursday.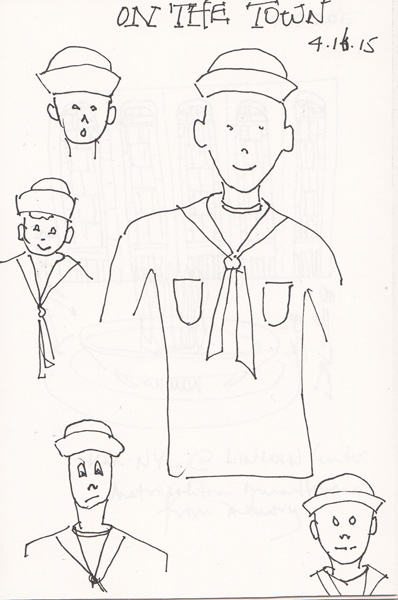 Thursday Urban Sketchers-NYC met at Lincoln Center and I drew and painted the Metropolitan Opera House for the first time: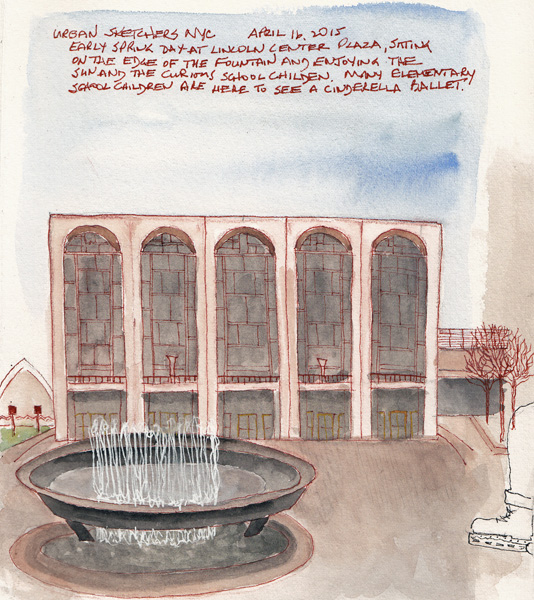 This morning I decided to see whether I had stored this building in my brain, and now could recall it well enough to draw it in my imagination book. This is my 5 minute drawing in pen.
I definitely internalized the Opera House and can remember the structure I analyzed.
I have over 100 sketchbooks since 2005, and all were drawings from direct observation. How long will it take for me to be able to draw more from my imagination, and what are the exercises that will help me on this pathway? I'll report back periodically.