Sketchbook Skool Challenge from Brenda Swenson
It is semester break at the Sketchbook Skool and faculty from the first 3 semesters are posting weekly challenges on the Sketchbook Skool Blog http://sketchbookskool.com/blog/. This week Brenda Swenson challenged students to do watercolor paintings on toned paper, using white gouache to add whites to the painting if needed. I did two paintings and collaged them into my sketchbook to reduce the paper buckling for scanning.
A stylized bouquet of flowers on brown wrapping paper - watercolor and white gouache.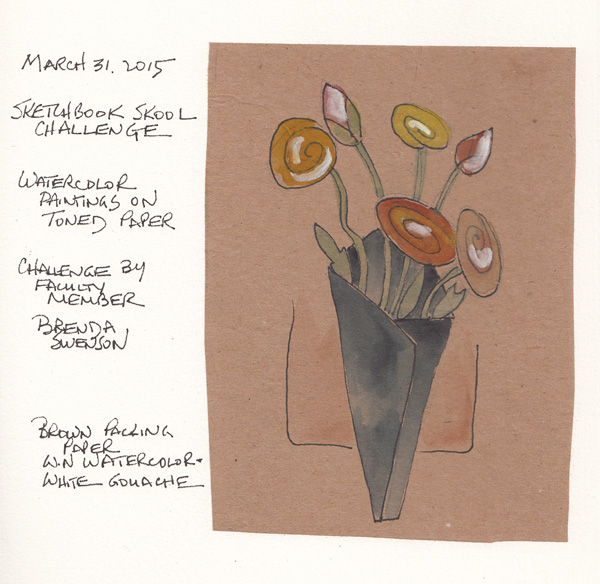 One of my elephant series drawings that I redrew on Bugra brown paper: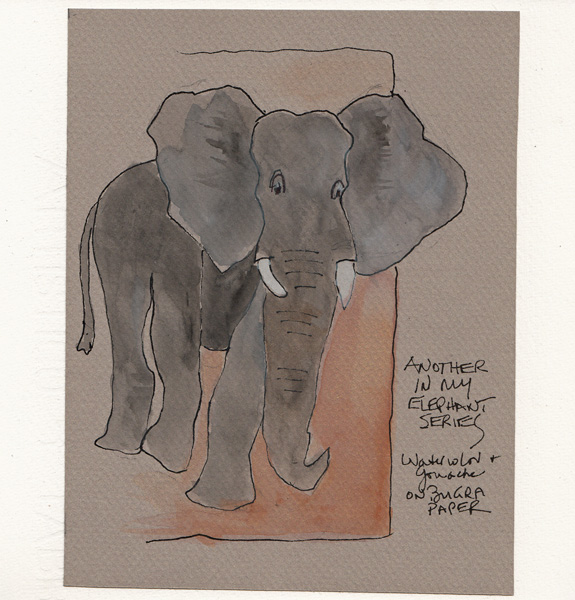 Lots of students are waiting impatiently for Sketchbook Skool Semester 4 to begin - and the blog is providing some relief with interesting videos and these challenges. Happy Holiday weekend to all!