Matisse Studio: Beyond the Cut-Outs
This wonderful program at the Museum of Modern Art ends today, although the exhibit continues into February. Because I missed regular days over the holidays and while we were in Washington DC, I went to the Studio to "play" on Wednesday, Thursday, and Friday, including the Friday evening party marking the end of the program. Some of my previous collages, including a fabric collage, already were posted to my blog in Oct, Nov, and Dec.
On Wednesday I started a new series of collages - made by freehand cutting of figures and shapes in solid colors and on a solid background. I used some advertisement cards from my ballet studio to select figures in motion, and then just began cutting - making arms, legs, torso, head etc as separate pieces. I loved the experience and my series of 5 collages ended with a bigger piece that was cut freehand and glued during the party in 45 minutes.
Here are the collages in the series. The first 5 collages were either copied on a color copier in reduced size at the Studio or scanned and resized digitally at home. The last one was on a large sheet of brown paper given to each of us and had to be photographed and resized.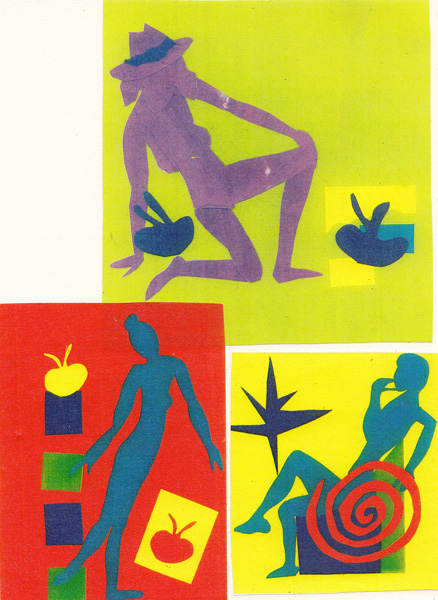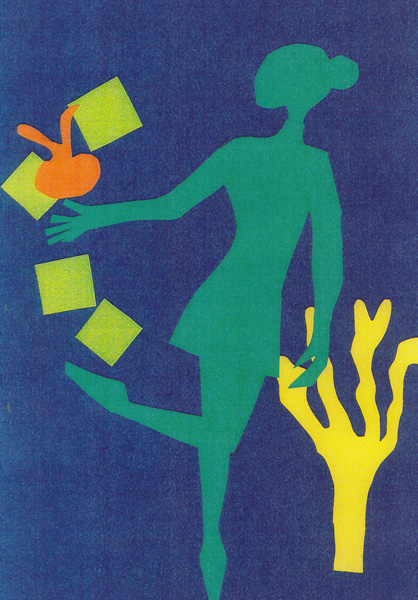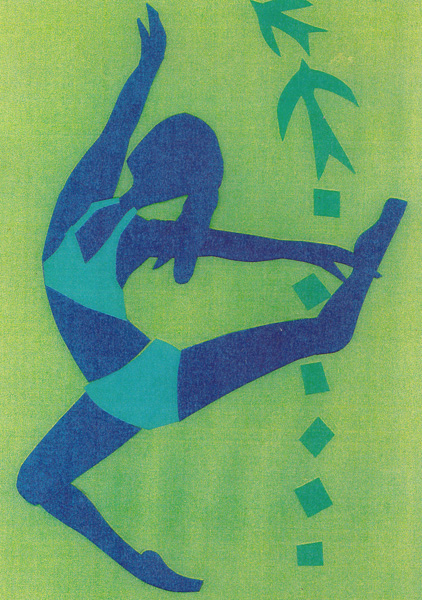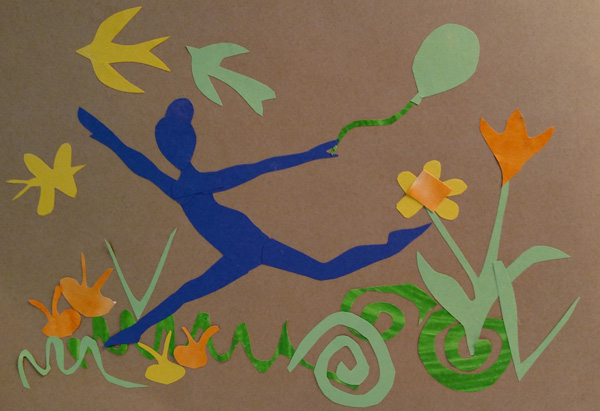 My group of art friends, who regularly met at the Studio, are going to have withdrawal, much like when MoMA Print Studio ended in 2012. This Matisse program was popular with both adults and children, creating a new, young group of artists who were as enthused and playful as we were. Everyone of us stretched our minds and skills during these sessions and remain forever grateful to the Education Department at MoMA for creating the Studio. Thank you Sarah and Allison and your dedicated studio staff.