Drawing the Masters
I love to draw from Master drawings and paintings, and try to do at least one drawing from each gallery or Museum visit. The styles of these artists are so different, that I feel as if each is a challenge for me. These are 4 drawings that I did in the last month - Andrew Wyeth, Henri de Toulouse-Lautrec, Amedeo Modigliani, and Edgar Degas. I was thrilled to see the actual sculpture of Dancer of Fourteen Years by Degas and I've included a photo that I took of this remarkable piece.
Andrew Wyeth Lovers Study Adelson Gallery New York
Henri de Toulouse-Lautrec - detail from Print in Museum of Modern Art Exhibit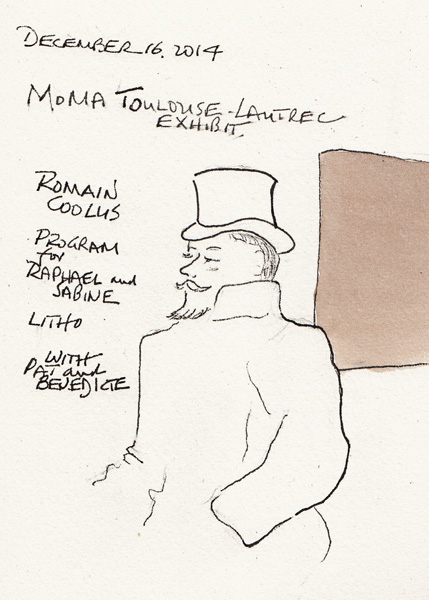 Amedeo Modigliani Elena Pavlowski Phillips Collection Washington DC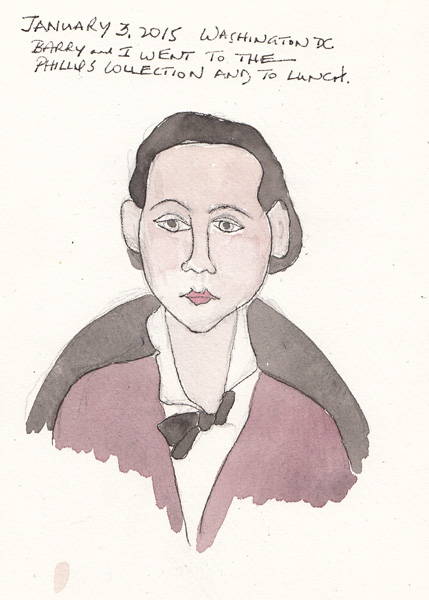 Edgar Degas - National Gallery of Art Washington DC
This is the clay-wax sculpture made by Degas, complete with clothing. She is beautiful! The sculpture was in Degas' studio when he died and more than 30 copies were cast in bronze posthumously, and are owned by museums around the world. Xrays studies show that Degas used old paintbrushes to support the armature within the arms.